Christian con man and Trump sycophant Lance Wallnau (also a self-declared prophet) says that prayers are working to protect Trump from spells cast by "witches," but now those spells are bouncing off him and on to his family. So you have to pray for them too, you know.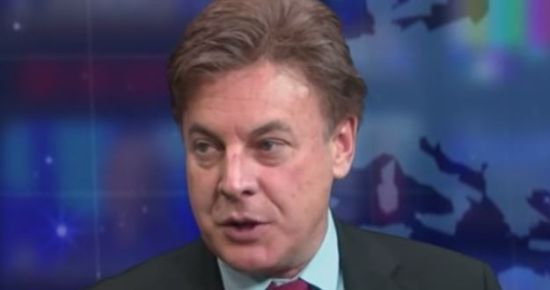 "People are praying for the president, but they're not necessarily praying for his family," Wallnau said. "So right now, all those witchcraft curses that did not land on Donald Trump are trying to take out his kids, trying to take out his offspring, trying to attack anything near him."

As evidence of this theory, Wallnau cited an incident in which a friend was once "casting a demon out of somebody" and the demon transferred itself into the family dog, which then jumped out of the car while it was driving down the highway and was killed.

As such, Wallnau declared that "we take authority over every hex, vex, spell, jinx, satanic curse, blood curse, every demon assigned to destroy the health of the president, to destroy the health of his family, to harass him, to vex him, to cause him to lose sleep."

"In Jesus name, we veto every curse that has been brought against Donald Trump and his family and his administration," Wallnau proclaimed, as he repeatedly spoke in tongues.

Wallnau later declared that the prayer that Rodney Howard-Browne led over Trump when several Religious Right pastors visited the White House recently was designed to prevent Trump from having a stroke.

"The devil is trying to get him and his family," he said. "And I heard Rodney Howard-Browne say when he laid hands on the president, he was worried there was a stroke coming; well, we veto that stroke in Jesus' name! That is nothing but stress and we're breaking it off of him right now."
No, you're just babbling to the sky. And it's "working" because there's no such thing as witchcraft or spells. They don't exist. That's all just babbling to a different set of non-existent deities. And you all can send your babbling at each other all you want, the rest of us are just going to point and laugh. Except your credulous followers, of course. They eat this stuff up with a spoon and ask for more. And they vote. And that's terrifying.