As much as defenders of Donald Trump may seek to distance him from the racist, fascist protests in Charlottesville, VA, and from the "alt-right" — read: white supremacists — in general, the leaders of that movement continually make clear that they love him and are following his agenda where it invariably leads.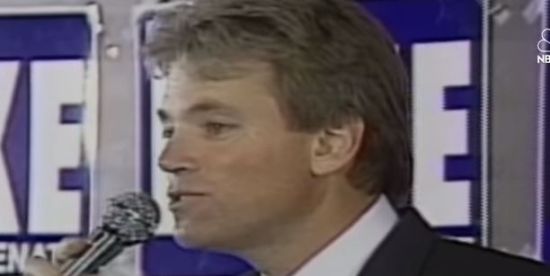 At the protest, former KKK Grand Wizard David Duke had this to say:
"This represents a turning point for the people of this country. We are determined to take our country back," Duke said. "We are going to fulfill the promises of Donald Trump. That's what we believed in. That's why we voted for Donald Trump, because he said he's going to take our country back."
Here's video of it:
David Duke today in #Charlottesville talking how how the hate rally "fulfills the promises of Donald Trump." pic.twitter.com/nvldJpykvA

— Joanna Robinson (@jowrotethis) August 12, 2017
Duke was, of course, a vocal supporter of Trump during last year's campaign. So was Richard Spencer. And William Johnson. And most of the KKK, Aryan Nation and other white supremacist websites, like Daily Stormer. And Jack Prosobiec. And Mike Cernovich. If you find yourself constantly being supported by fascists, you probably should rethink your policies and your rhetoric. But Trump's dog whistles weren't an accident. He was using good old-fashioned demagoguery, exploiting the fears of the ignorant, the simpleminded and the paranoid. It's what con men do.