After several hours, Donald Trump stepped to the microphone at his golf resort in New Jersey, intending to dishonestly toot his own horn and claim achievements that don't exist, but he was forced to say something about the fascist violence in Virginia. His lame statement: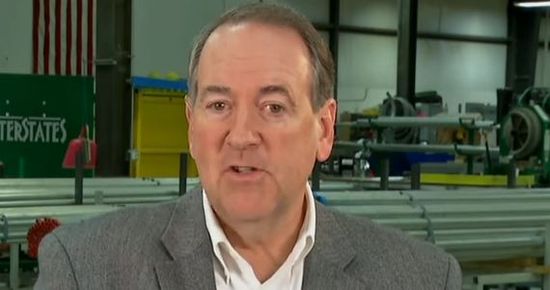 "We condemn in the strongest possible terms this egregious display of hatred, bigotry, and violence on many sides. On many sides."
He can't bring himself to explicitly condemn white supremacists and neo-Nazis, he has to play this vile false equivalence game. Mike Huckabee, on the other hand, did explicitly condemn white supremacy:
"White supremacy" crap is worst kind of racism-it's EVIL and perversion of God's truth to ever think our Creator values some above others.

— Gov. Mike Huckabee (@GovMikeHuckabee) August 12, 2017
Okay, good, he said white supremacy is evil. Good start. But that last statement is absolutely absurd coming from someone who believes the Bible to be the literal word of God. A god who commands slavery, mass genocide and the stoning to death of gay people clearly does value some people over others. If sending some people to heaven while commanding the slaughter of others is not valuing some above others, we might as well just retire the entire English language.