A big deal was made out of the fact that Special Counsel Robert Mueller was working with New York AG Eric Schneiderman, which could void the threat of pardons from Trump, but the more important news last week was likely the fact that he is working with special agents from the IRS in his investigation.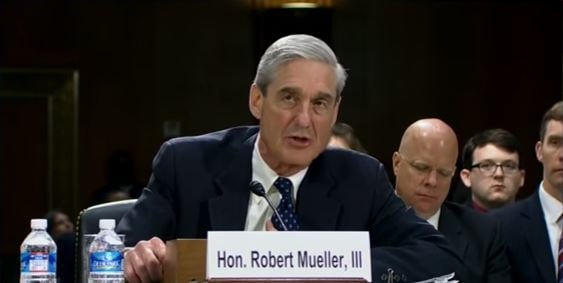 Special counsel Bob Mueller has teamed up with the IRS. According to sources familiar with his investigation into alleged Russian election interference, his probe has enlisted the help of agents from the IRS' Criminal Investigations unit.

This unit—known as CI—is one of the federal government's most tight-knit, specialized, and secretive investigative entities. Its 2,500 agents focus exclusively on financial crime, including tax evasion and money laundering. A former colleague of Mueller's said he always liked working with IRS' special agents, especially when he was a U.S. Attorney.

And it goes without saying that the IRS has access to Trump's tax returns—documents that the president has long resisted releasing to the public.
Combine that with the fact that several of his lead investigators are specialists in financial crimes and fraud and I think it's pretty clear where the focus is and where this whole thing may be leading. That doesn't mean they'll necessarily find evidence of any crimes, of course, but it does show that they think the evidence is leading there at this point. It also isn't necessarily clear that this focus is on Trump himself. We know that they're looking in to Paul Manafort's finances as well, and we know that he was paid millions and millions of dollars by Putin associates and allies in Ukraine "off the books."
So it may be that they're going after that to get maximum leverage over Manafort to testify against Trump in exchange for immunity. And that's where this story combines with the story about Schneiderman, who has jurisdiction over most financial crimes because of the location of Wall Street. Maximum leverage over Manafort — the threat of charges that Trump can't pardon him for — could be the intermediate goal here.