Pharma bro Martin Shkreli was already convicted of multiple felonies, with the jury saying that they couldn't help but dislike him, but he seems absolutely committed to making himself the most hated man in the country. His latest bit of idiocy could get him into even more trouble.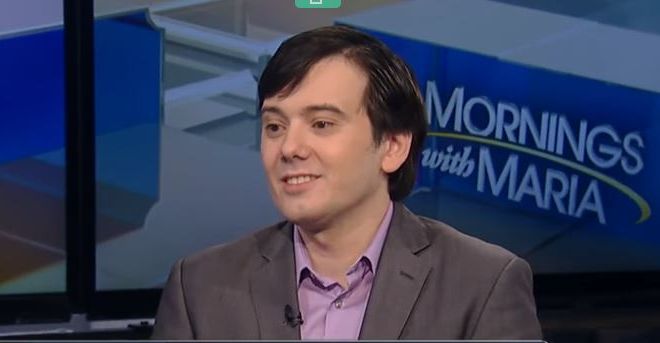 Federal prosecutors now say the former pharmaceutical executive once dubbed "the most hated man in America" should be locked up immediately.

Shkreli, who was found guilty by a jury last month of defrauding investors in two hedge funds, has been out on bail awaiting his sentencing hearing. He's engaged in a "pattern of threats and harassment" and his bail should be revoked, prosecutors told a Brooklyn, New York, federal judge in a filing Thursday.

"So on HRC's book tour, try to grab a hair from her," Shkreli posted on his Facebook page on Sept. 4. "I must confirm the sequencing I have. Will pay $5,000 per hair obtained from Hillary Clinton. Payment after the sequence matches. Good luck patrollers."…

Prosecutors Jacquelyn Kasulis and Alixandra Smith argued Shkreli not only appears to have violated state and federal laws prohibiting threats against the immediate family members of former presidents, but that he also has a history of harassing specific women. They noted that in January he was banned from Twitter after he invited Teen Vogue writer Lauren Duca to be his date for the inauguration of President Donald Trump and later doctored photos of himself with her.
He obviously just cannot help himself. He's a creep in every possible way and he's perfectly fine with everyone knowing that. It seems only a matter of time before Trump offers him a high-ranking position at the White House. Dude, you were born with one of the most punchable faces ever; you really don't need to make it any worse.