Warren Alan Tidwell, who just returned to the U.S. after a year working with the Humanist Service Corps at the witch camps in Ghana, wrote an article in The Humanist, along with Baako Alhassan, about the work they do there and how they have helped women accused of witchcraft to return to their villages.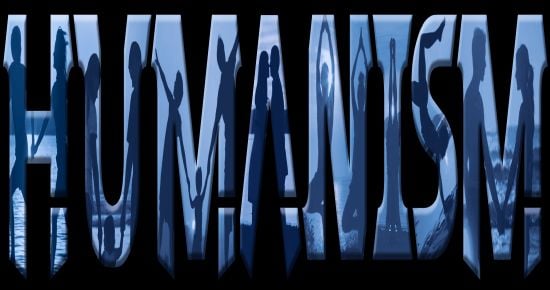 HSC, a division of Foundation Beyond Belief, has set up operations in the Northern Region of Ghana with a focus on helping women return home from the witch camps through reintegration efforts. These include mediation with family members and chiefs of their home communities. There are also efforts with sensitization, including science-based health education and access to general education for children and livelihood education for adults, all of which help to prevent witchcraft accusations, which in Ghana are based in the traditional African religion. Indeed, there is still widespread belief in the powers of evil as it pertains to witches. Humanist Service Corps has partnered with multiple organizations who work to support the women in the camps, and we have spent nearly two years working in the region.

So far the 2016-2017 HSC team has managed to help facilitate the return of fourteen women to their home villages. Sadly, two other women died just before making it home. The reintegration has been managed through a partnership with a local organization that mediates the women's return. This is achieved by speaking with their families and, at times, those who made the allegations. Many times the accusers, while still believing in witchcraft, have simply gotten to the point that they no longer believe in the danger of witchcraft. A number of times the partner organization will offer financial support to repair housing so the women will have accommodations once they return. An effort is then made to arrange for livelihood options, which is often a critical element for the women to return home.
I asked Warren recently whether the women (it's almost always women) accused of being witches still believe in witchcraft themselves or whether they reject the idea of witchcraft. Sadly, he said most of them continue to believe that witches are real (and evil) but that they are not witches themselves. Still, the work being done there is important. If we can't convince them that the entire thing is made up — and HSC volunteers do not attempt to do that — we can at least help with individual cases to allow those falsely accused to return to their homes and villages.
Conditions in the witch camps are very difficult. As the article notes, they have to walk long distances to get drinkable water even in the best of times. The Humanist Service Corps has also been getting medical care to residents of the camps and building a medical records system to guide future doctors and nurses in their treatment of the people consigned to the camps.
I remain in absolute awe at people like Warren, Conor Robinson, Wendy Webber, Ben Blanchard and the other HSC volunteers who have left their relatively privileged lives in this country to go halfway around the world to live in difficult conditions to help people they've never even met. They exemplify the very best humanist traditions and ideals.