Buzzfeed and the Wall Street Journal are both reporting about yet another meeting between Trump campaign, transition and administration officials — Bannon, Kushner and Flynn — that was not disclosed on security clearance forms and that featured a blatant conflict of interest.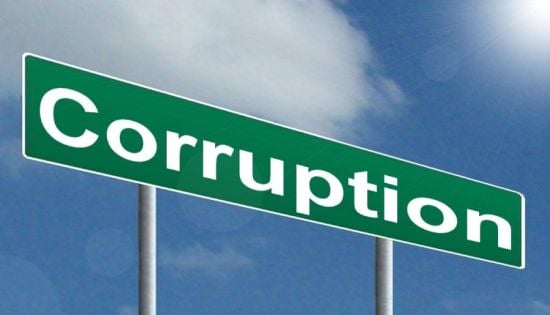 This one involved those three men and the king of Jordan, to whom they apparently pitched a proposal to build nuclear energy plants throughout the Middle East, a plan that involved both the Saudis and the Russians. Flynn, who had already been designated as the incoming National Security Adviser at the time, was being paid to promote the proposal.
In the days leading up to Donald Trump's presidential inauguration, when his soon-to-be national security adviser Michael Flynn was reportedly pushing a multibillion-dollar deal to build nuclear reactors in Jordan and other Middle East nations, Flynn and two other top Trump advisers held a secret meeting with the king of Jordan.

The meeting — details of which have never been reported — is the latest in a series of secret, high-stakes contacts between Trump advisers and foreign governments that have raised concerns about how, in particular, Flynn and senior adviser Jared Kushner handled their personal business interests as they entered key positions of power. And the nuclear project raised additional security concerns about expanding nuclear technology in a tinderbox region of the world. One expert compared it to providing "a nuclear weapons starter kit."

On the morning of Jan. 5, Flynn, Kushner, and former chief strategist Steve Bannon greeted King Abdullah II at the Four Seasons hotel in lower Manhattan, then took off in a fleet of SUVs and a sedan to a different location…

The Wall Street Journal reported that while Flynn's White House disclosure forms state that he stopped working on the deal in December 2016, he in fact continued to push it even after he entered the White House. Flynn's lawyer declined to comment on the claims in the Journal story.

The plan, for which Flynn was reportedly paid as a consultant, initially envisioned that the reactors would be built by US companies and security would be provided by the Russian state-owned firm Rosoboron, an arms exporter currently facing US sanctions. As the plan evolved, Russian involvement reportedly lessened, and it is not known whether Russia or its companies featured in the meeting with the Jordanian king. This week, Democratic members of the House Oversight Committee said they would turn over documents about the nuclear plan to Special Counsel Robert Mueller, contending that Flynn may have violated federal law by not disclosing foreign trips and meetings.
It isn't unusual for representatives for an incoming administration to hold meetings with foreign officials, of course, but those meetings are usually arranged by the U.S. Department of State in order to facilitate communication and ensure continuity between the outgoing and incoming administrations. But with the Trump transition, we now have a long list of such meetings that not only went outside State Department channels but were never disclosed on security clearance or ethics forms, which is a violation of federal law.
Kushner has had to amend his forms to include hundreds of such contacts. Flynn had multiple conflicts of interest that went undisclosed. This particular meeting took place as Flynn was reapplying for a security clearance, but his forms did not note a single foreign contact; the truth is that he was on the payroll of the Turkish government at the time, and also being paid by the groups behind this nuclear power plan. Isn't it incredibly convenient for all of them that all of the meetings they managed not to remember to put on those forms were the ones involving either the Russians or financial interests with other nations that presented opportunities ripe for corruption? Such a remarkable coincidence.
And all of this is now in the hands of Mueller, who will undoubtedly use it for leverage over Flynn to get at Trump. We've gone way beyond red flags here. This is just plain corruption now.