A group of dozens of arms control and nuclear proliferation experts from both parties have issued a joint statement urging Trump not to pull out of the agreement with Iran regarding nuclear weapons. Whether he will listen to their professional advice is another matter entirely.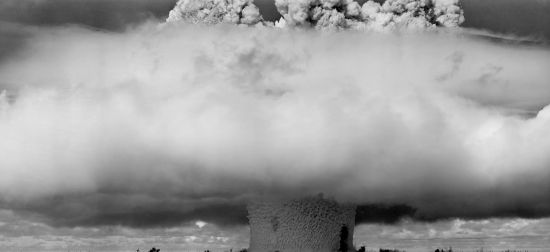 More than 80 of the world's leading nuclear nonproliferation specialists issued a joint statement Wednesday on why the Joint Comprehensive Plan of Action (JCPOA) between six world powers and Iran "has proven to be an effective and verifiable arrangement that is a net plus for international nuclear nonproliferation efforts."

"Since the nuclear deal was implemented in January 2016, the JCPOA has dramatically reduced the risk posed by Iran's nuclear program and mandated unprecedented monitoring and transparency measures that make it very likely that any possible future effort by Iran to pursue nuclear weapons, even a clandestine program, would be detected promptly," the statement notes.

The statement is endorsed by former U.S. nuclear negotiators, former senior U.S. nonproliferation and intelligence officials, a former director-general of the International Atomic Energy Agency (IAEA), a former member of the UN Panel of Experts on Iran, and leading nuclear specialists from the United States and around the globe.

"We firmly support vigorous efforts to monitor and enforce compliance with the JCPOA," the experts say, " but we are concerned by statements from the Trump administration that it may be seeking to create a false pretext for accusing Iran of noncooperation or noncompliance with the agreement in order to trigger the reimposition of nuclear-related sanctions against Iran."
What Trump is flirting with here could have terrible consequences, including the restart of the Iranian nuclear weapons program, further destabilizing the Middle East, damaging of American credibility when it makes such agreements, and the strengthening of the position of the Islamic hardliners in Iran that would put a stop to the liberalization of that nation. And it will be done on a dishonest pretext because everyone, from the International Atomic Energy Agency to our own intelligence services, have certified that Iran is in compliance with that agreement.
I've said before that I think there are two primary reasons for this. The first is that he simply doesn't believe in diplomacy. Despite his grand talk of making deals, the only way he knows how to get a deal done is through macho posturing and bullying. The other reason is that he feels the need to reverse everything Obama did, especially when he showed that there is another way to achieve something that Trump himself is not capable of, actual diplomacy.
But there's probably also the factor of wanting to please his base, which also hates any kind of diplomatic efforts with people they consider the enemy. That's partly due to bigotry and partly due to their twisted idea that a strong leader is not one who actually achieves things that make the world better, but is one who struts around acting like a macho man.