Christian Reconstructionist (read: fascist) Roy Moore is not Donald Trump's choice to be the next Alabama senator (he's endorsed Luther Strange), but his Nazi-supporting former adviser Sebastian Gorka and former half-term Gov. Sarah Palin are campaigning for him.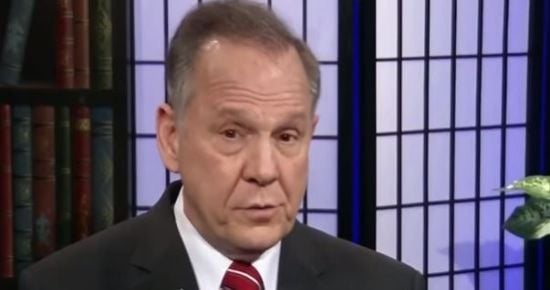 U.S. Senate candidate Roy Moore is bringing in the big guns to campaign for him Thursday in Montgomery, with former vice presidential candidate Sarah Palin and ex-Trump adviser Sebastian Gorka set to stump for him at the Montgomery Train Depot.

Moore's campaign made the announcement Tuesday. Palin and Gorka, who previously endorsed Moore in the Republican runoff with incumbent Sen. Luther Strange, are coming to Alabama via the pro-Trump issue advocacy group Great American Alliance.
Steve Bannon has also endorsed Moore, which explains why Gorka is there. The fact that Palin and Gorka are considered the "big guns" to help Moore speaks volumes about the kind of people Alabama voters consider credible. Those two ridiculous buffoons would, in a rational society, be considered albatrosses around the neck of anyone they campaigned for. Sadly, we do not live in such a society. Palin, of course, has her own ties to dominionism, though not to the specifically Calvinist, Reconstructionist version that Moore favors (my guess is that he's a post-mil, while she is almost certainly pre-mil based on her Pentecostalism).