The NFL may be defending the rights of its players to engage in silent protest of racial injustice by refusing to stand for the National Anthem, but don't expect the same out of NASCAR. Team owners there have made clear that they will fire anyone who does so.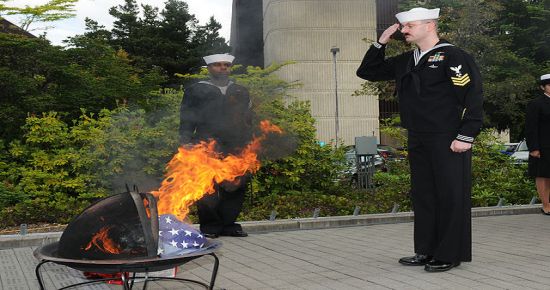 Several team owners and executives said they wouldn't tolerate anyone in their organizations protesting. They could be fired if they had.

"It'll get you a ride on a Greyhound bus," Richard Childress, who was Dale Earnhardt's long time team owner, said of protesting. "Anybody that works for me should respect the country we live in. So many people gave their lives for it. This is America."
And that is exactly the kind of moronic rhetoric one would expect. This whole notion that protesting means you don't respect the country is utter nonsense. It actually means the opposite. It means you care enough about your country to know it can do better and that you are willing to speak out and demand that we make that country more just and more equal. That is the very essence of a genuine patriotism, as opposed to the performative tribal signaling that simpleminded halfwits like Childress prefers.
Even dumber is this claim that protesting does anything at all to disrespect those who give their lives in war. Even if their rhetoric about the troops "defending our freedom" was accurate (and it's not — we haven't fought a war that was even remotely connected to any threat to our freedom since World War II), these people are just too blinkered to recognize that "we fought for your freedom, how dare you insult us by exercising it" is a staggeringly idiotic and hypocritical position to take.
Richard Petty was asked if drivers protesting during the anthem would be fired, and he said, "You're right."

"Anybody that don't stand up for the anthem oughta be out of the country. Period. What got 'em where they're at? The United States," Petty said.
You first. You can drive your little muscle car across the border and we'll wave goodbye as you guy. Be sure to fondle yourself with that flag the whole time.