A federal judge has dismissed claims against Black Lives Matter in a suit by a police officer who was hit by a rock during a protest against police brutality in Louisiana, saying that BLM is really just a label, not an actual organization that controls what goes on at rallies where that label is invoked.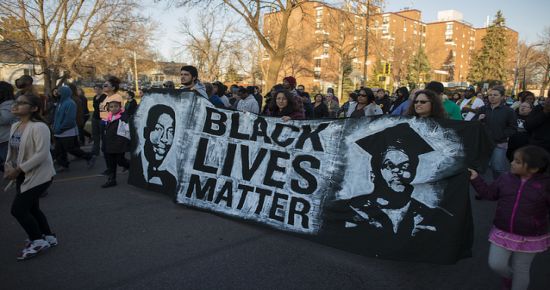 But U.S. District Judge Brian Jackson dismissed the officer's suit and ruled that Black Lives Matter is not an entity capable of being sued.

"Although many entities have utilized the phrase 'black lives matter' in their titles or business designations, 'Black Lives Matter' itself is not an entity of any sort," Jackson wrote in his 24-page ruling.
They even tried to sue the hashtag #BlackLivesMatter, which is…well, just plain bizarre. The judge said, "For reasons that should be obvious, a hashtag – which is an expression that categorizes or classifies a person's thought – is not a 'juridical person' and therefore lacks the capacity to be sued." If that sounds like a position dumb enough to come from Larry Klayman, you'd be right. This particular suit didn't come from Klayman, but he has filed other identical suits against BLM and they've all been dismissed for the same reason.