The New York Times did a thorough analysis of all the meetings taken by EPA Administrator Scott Pruitt since he took office and, to no one's surprise, he might as well be a corporate lobbyist. He is at the beck and call of every polluting corporation in the country, it seems.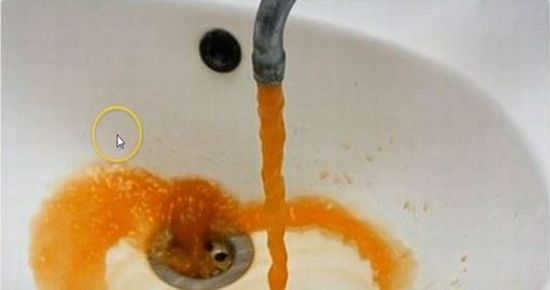 Since taking office in February, Mr. Trump's E.P.A. chief has held back-to-back meetings, briefing sessions and speaking engagements almost daily with top corporate executives and lobbyists from all the major economic sectors that he regulates — and almost no meetings with environmental groups or consumer or public health advocates, according to a 320-page accounting of his daily schedule from February through May, the most detailed look yet at what Mr. Pruitt has been up to since he took over the agency.

Many of those players have high-profile matters pending before the agency, with potentially hundreds of millions of dollars in regulatory costs at stake. Some of these same companies and trade associations were allies of Mr. Pruitt when, as Oklahoma's attorney general, he sued the E.P.A. at least 14 times to try to block rules Mr. Pruitt is now in charge of enforcing…

E.P.A. officials defended Mr. Pruitt's industry-heavy appointment book.

"As E.P.A. has been the poster child for regulatory overreach, the agency is now meeting with those ignored by the Obama administration," an emailed statement from the agency said, adding that the agency believed that The New York Times was making an "attempt to sensationalize for clicks" the administrator's detailed calendar.

But William K. Reilly, the E.P.A. administrator under the first President George Bush, described the level of meetings between Mr. Pruitt and industry executives as unusual.

"My sense is there is almost nothing about this administration that is traditional," Mr. Reilly said. He said Mr. Pruitt's history of suing the E.P.A. should have prompted him to meet regularly with public health advocates and environmentalists.
The job of the EPA is to prevent corporations from polluting our air, water and atmosphere, but Pruitt thinks his job is to destroy its ability to do so. That has been crystal clear from the moment he was named to that position. Indeed, that's the entire reason he was named to that position. As with a few other agencies, Trump put someone in charge who not only does not believe in the job the agency is doing, but wants to dismantle its ability to do so completely.
We used to talk about regulatory capture, where corporations influence the agencies that write the implementation rules for regulations to weaken them from what Congress intended when they wrote the laws, but that seems almost quaint by comparison. Hell, that's child's play now. Big polluting corporations aren't just influencing the agency, they might as well be the agency now. Since taking office, Pruitt has worked overtime to maximize corporate profits rather than maximizing public and environmental health.
The EPA is now, for all practical purposes, a wholly owned subsidiary of corporate America.