Buzzfeed got their hands on a cache of internal emails from Breitbart folks, from Steve Bannon to Milo Yiannopoulos, when Milo was writing an article trying to rescue the term "alt-right" from its obvious ties to white supremacism. And while he was writing it, who did he reach out to for help? A bunch of white supremacists.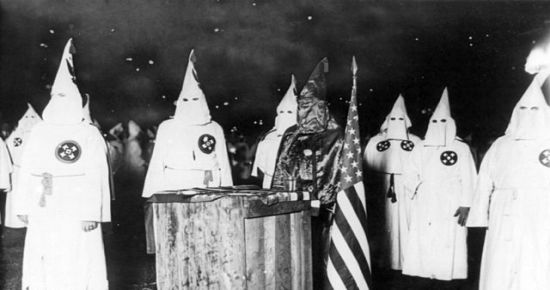 A year and a half ago, Milo Yiannopoulos set himself a difficult task: to define the alt-right. It was five months before Hillary Clinton named the alt-right in a campaign speech, 10 months before the alt-right's great hope became president, and 17 months before Charlottesville clinched the alt-right as a stalking horse for violent white nationalism. The movement had just begun its explosive emergence into the country's politics and culture…

But now Yiannopoulos had a more complicated fight on his hands. The left — and worse, some on the right — had started to condemn the new conservative energy as reactionary and racist. Yiannopoulos had to take back "alt-right," to redefine for Breitbart's audience a poorly understood, leaderless movement, parts of which had already started to resist the term itself.

So he reached out to key constituents, who included a neo-Nazi and a white nationalist.

"Finally doing my big feature on the alt right," Yiannopoulos wrote in a March 9, 2016, email to Andrew "Weev" Auernheimer, a hacker who is the system administrator of the neo-Nazi hub the Daily Stormer, and who would later ask his followers to disrupt the funeral of Charlottesville victim Heather Heyer. "Fancy braindumping some thoughts for me."

"It's time for me to do my big definitive guide to the alt right," Yiannopoulos wrote four hours later to Curtis Yarvin, a software engineer who under the nom de plume Mencius Moldbug helped create the "neoreactionary" movement, which holds that Enlightenment democracy has failed and that a return to feudalism and authoritarian rule is in order. "Which is my whorish way of asking if you have anything you'd like to make sure I include."

"Alt r feature, figured you'd have some thoughts," Yiannopoulos wrote the same day to Devin Saucier, who helps edit the online white nationalist magazine American Renaissance under the pseudonym Henry Wolff, and who wrote a story in June 2017 called "Why I Am (Among Other Things) a White Nationalist."

The three responded at length: Weev about the Daily Stormer and a podcast called The Daily Shoah, Yarvin in characteristically sweeping world-historical assertions ("It's no secret that North America contains many distinct cultural/ethnic communities. This is not optimal, but with a competent king it's not a huge problem either"), and Saucier with a list of thinkers, politicians, journalists, films (Dune, Mad Max, The Dark Knight), and musical genres (folk metal, martial industrial, '80s synthpop) important to the movement. Yiannopoulos forwarded it all, along with the Wikipedia entries for "Alternative Right" and the esoteric far-right Italian philosopher Julius Evola — a major influence on 20th-century Italian fascists and Richard Spencer alike — to Allum Bokhari, his deputy and frequent ghostwriter, whom he had met during GamerGate. "Include a bit of everything," he instructed Bokhari.

"I think you'll like what I'm cooking up," Yiannopoulos wrote to Saucier, the American Renaissance editor.

"I look forward to it," Saucier replied. "Bannon, as you probably know, is sympathetic to much of it."
There's a lot more in this article and it's all worth reading. These emails are pretty explosive and they show that while Milo and Bannon have pretended publicly to be against white supremacism and white nationalism, they are closely aligned with the leaders of sites like the Daily Stormer and American Renaissance, who are outright neo-Nazis and white supremacists. And when trying to build an argument for why the alt-right was not the same thing as white supremacism, they turned to white supremacists to help them do that. Anyone shocked? You shouldn't be.