Lansing Catholic High School is punishing four football players for kneeling during the national anthem before a game, including threatening one of them with expulsion. Unfortunately, they can get away with it legally.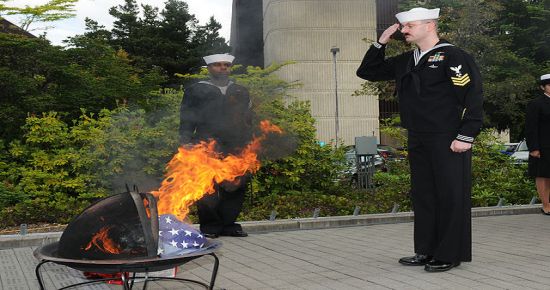 Michael Lynn III, Roje Williams, Kabbash Richards and Matthew Abdullah were benched for Friday's homecoming football game after raising their hand at Thursday's practice when asked if they planned to kneel during the national anthem Friday night…

By Friday afternoon, Lansing Catholic's threat of expulsion — to Lynn, at least — had been tempered. The players won't start Friday night, according to two of the parents. It's unclear if they'll get on the field. That's the punishment for now.
The game took place, they did kneel and they
didn't start
, including their quarterback.
The four players began the game on the bench, a punishment they knew was coming as of Friday afternoon after being benched during Thursday's practice. Abdullah, Richards and Williams played in the first quarter and Lynn, normally the team's quarterback, entered the game for the first time with about 8 minutes left until halftime.
Legally, they can do that. But I don't understand why they would. It sends a terrible message, and on social justice issues that don't involve LGBT stuff, the Catholic church has a fairly good record of pushing for meaningful reforms.