Not content to be merely a garden-variety wingnut, "Coach" Dave Daubenmire has already revealed himself to be deeply anti-Semitic and Islamophobic. So now he's adding in blatant racism by arguing that interracial marriage is "multicultural AIDS" that has damaged society.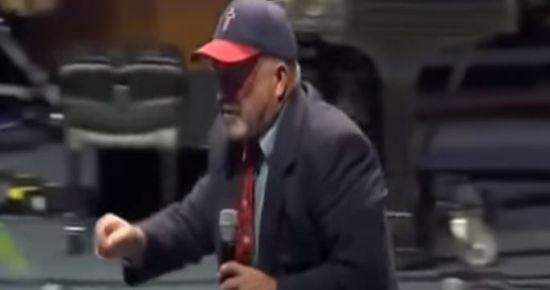 Acknowledging that what he was about to say was "going to come across wrong," Daubenmire then proceeded to wonder if acceptance of interracial marriage has been a good thing for America.

"Today, interracial marriage would be considered honorable, when 40 years ago it would have been considered a disgrace," he said. "Now is it a disgrace or is it honorable? Has the mixing of culture been good for America or has it been bad? Is America stronger today than we were 40 years ago or are we weaker today? And could it be are we weaker today because multiculturalism is spiritual AIDS and has brought an infection into what was once a great Christian American culture?"
But he's just asking questions, folks. Nothing to see here. Just questions. Were the Nazis really bad for the Jews? Was Stalin really a mass murderer? Just asking questions.