Mike Pompeo, the highly political director of the CIA, attended a security conference this week and completely distorted the findings of the American intelligence community in its assessment of Russian interference with the 2016 presidential election.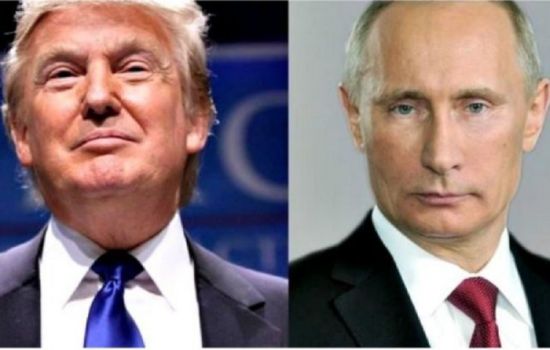 "The intelligence community's assessment is that the Russian meddling that took place did not affect the outcome of the election," Pompeo said at a security conference in Washington.

His comment suggested — falsely — that a report released by U.S. intelligence agencies in January had ruled out any impact that could be attributed to a covert Russian interference campaign that involved leaks of tens of thousands of stolen emails, the flooding of social media sites with false claims and the purchase of ads on Facebook.

A report compiled by the CIA and other agencies described that Russian operation as unprecedented in its scale and concluded that Moscow's goals were to undermine public faith in the U.S. democratic process and help elect Donald Trump.

But the report reached no conclusions about whether that interference had altered the outcome — an issue that U.S. intelligence officials made clear was considered beyond the scope of their inquiry.

"We did not make an assessment of the impact that Russian activities had on the outcome of the 2016 election," the report said. U.S. spy agencies are "charged with monitoring and assessing the intentions, capabilities, and actions of foreign actors," the report said, but do "not analyze U.S. political processes or U.S. public opinion."
The report did not assess whether Russian interference affected the outcome of the election because that's not their job and it's not something that we will ever be able to answer. There has been no indication that any votes were changed, which is the only way we could be certain of a clear effect on the outcome. What we do have is a huge operation to influence people to think a certain way — pro-Trump and anti-Clinton — through social media, fake news sites and advertising.
But we simply cannot measure the effect of those things, which means even if we are convinced that it had an effect that might have swung the election, there's nothing we can do about it. What we can do, what we must do, is take steps to reduce their ability to influence opinion in 2018 and beyond. I don't know how to do that, but Facebook and Twitter are going to have to be a big part of any plan to do so.
But the Trump administration seems to be doing absolutely nothing about it. I suspect this is because Trump believes that if they acknowledge the problem at all, that's an admission that he didn't win the election fairly, something his ego simply cannot handle.