Donald Trump's petulant, cruel decision to not pay the CSR subsidies that help keep premiums down in the ACA marketplace exchanges is already leading to what any reasonable person knew it would lead to, a huge jump in the cost of health insurance.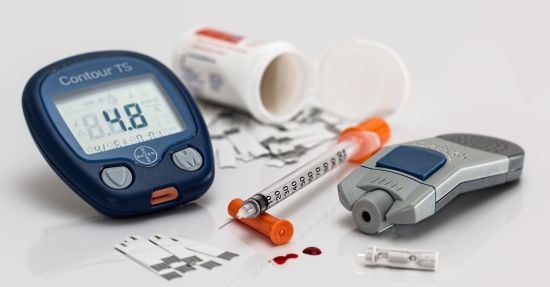 Back in May, the UPMC Health Plan in Pennsylvania said it would need to increase its health insurance premiums on the Affordable Care Act's marketplace by 8 percent, on average, in 2018.

It was an entirely unremarkable number that would allow the plan to cover the expected increase in health care costs and account for the return of the ACA's health insurance tax. "For us, our population is starting to stabilize," Kim Cepullio, president of UPMC commercial products, told me this week.

Then on Monday, UPMC issued a substantial revision. Premiums weren't going up 8 percent next year after all. Instead, the increase would be 41 percent, on average…

Trump is not willing to take any blame: "When the premiums go up, that has nothing to do with anything other than the fact that we had poor health care — delivered poorly, written poorly, approved by the Democrats," the president said on Monday. "It was called Obamacare."
As always, Trump is lying. The pulling of CSR subsidies could only lead to one of two outcomes: Either insurance companies would vastly increase premiums in the Obamacare exchanges to make up for the loss of revenue or they would pull out of the exchanges entirely. Not a single health care expert would tell you otherwise. Those are the
only
two possible outcomes and both of them are bad.
And it not only doesn't save the taxpayers any money, it actually costs more to pull those subsidies because the increased premiums means that the subsidies for individuals to pay for their premiums, which are mandated by law and can't be changed without an act of Congress, will have to go up. The CBO says it will cost something in the range of $6-$10 billion more per year to not pay the CSR subsidies as a result.
And not coincidentally, what are the two main criticisms that Republicans keep dishonestly making against Obamacare? That it led to huge increases in premiums (it didn't; the rate of inflation on health insurance was significantly lower after Obamacare than before) and lack of options because too few companies participated in the health care exchanges. And Trump's action makes both of those problems now a reality when they weren't before. A self-fulfilling prophecy that they will now blame on Obamacare when the blame lies with their piece-by-piece destruction of it.