The trial for wingnut rancher and deadbeat Cliven Bundy started this week, so it's time to meet his crackerjack legal team. It starts with our old friend Larry Klayman, the dumbest lawyer in America not named Mat Staver. But he's not actually allowed in court to do anything because the judge refuses to admit him until he clears up his latest round of bar association sanctions in Washington, DC.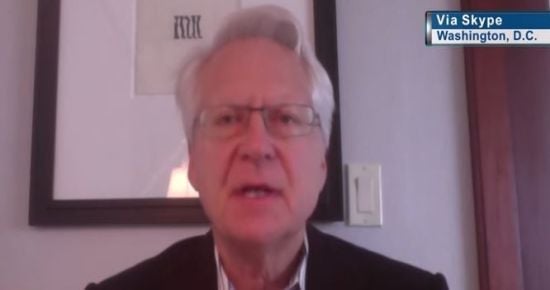 Klayman's place is being taken by Bret Whipple, a Reno attorney that Bundy already tried to fire once. And Whipple's paralegal is a genuine white supremacist:
Roger Roots: Assisting Whipple as a paralegal, Roots is licensed to practice law in Rhode Island but lives in Montana, where last year he ran as a libertarian candidate for secretary of state. He serves on the board of the Fully Informed Jury Association, which trains potential jurors in the art of jury nullification—when a jury finds a defendant not guilty based not on his or her actions but because the juror finds the law at issue immoral or wrong. It's become an issue in the Bundy case, as prosecutors have argued that defense lawyers will specifically push for jury nullification, as they have in the previous trials.

Roots is also a felon. Starting at age 18, Roots racked up a string of minor shoplifting and other criminal charges in Florida that led to a brief prison sentence. In 1992, he was arrested on felony weapons charges while at a community college in Wyoming that led to a 20-month prison sentence. After leaving prison, Roots tried his hand at politics in Montana. Using the alias "Roger Bell," Roots volunteered on the 1994 reelection campaign of former Sen. Conrad Burns, until his true identity was disclosed and he was exposed as a white supremacist.

The Montana Human Rights Network has tracked Roots' white supremacist activities since the early 1990s, when it first described him as an organizer for the Ku Klux Klan. Roots sued the group for libel and lost before a jury. In the legal proceedings, a district court described Roots as a man who:

has become well known by the general public as an ultra right-wing political activist. [He] authored a publication entitled Whites and Blacks 100 Facts (and One Lie), which is advertised for sale nationally. The publication lists facts about African-Americans, such as: blacks have low I.Q.'s due to small foreheads; they have never invented anything; and they are more likely to have syphilis than whites. [Roots] is a columnist in the Jubilee, wherein one of his columns states that the Holocaust was a hoax.
Sounds charming. There's also Rick Koerber, who is married to the granddaughter of Glenn Beck's favorite Mormon crackpot "historian," Cleon Skousen. Koerber was recently tried on charges of running a $100 million Ponzi scheme, but the jury deadlocked and he's going to be retried soon. He's actually neither a lawyer nor a paralegal, but he's been in the courtroom helping with jury selection, for some reason. I kind of wish the judge would let Klayman act as his attorney just for the lulz.