So it turns out that Roy Moore's attorney, Trenton Garmon, is as loopy as he is. He's the one who sent that huff and puff letter to AL.com and the Washington Post threatening them with a defamation suit. Then he went on MSNBC and had an absolutely bizarre segment defending Moore by repeatedly referencing Ali Velshi's ethnic diversity.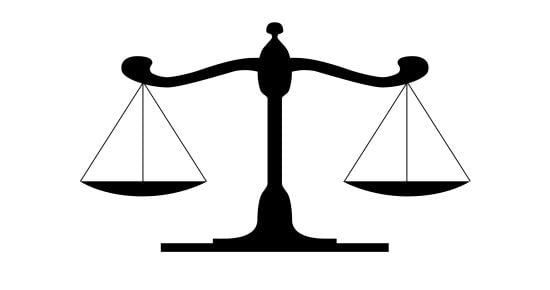 When he was asked about Moore's weird statement about asking the permission of their mother when he wanted to date a teenage girl, Garmon just….well, just read it.
"That's a good question," Garmon began. "And culturally speaking, I would say there's differences. I looked up Ali's background there, and wow that's awesome that you have got such a diverse background. That's really cool to read through that."

It got no better from there.

When Velshi's co-host, Stephanie Ruhle, asked what Velshi's background had to do with the matter at hand, Garmon offered: "In other countries, there's arrangement through parents for what we would refer to as consensual marriage."

Ruhle noted twice that her brown-skinned co-host is from Canada. But Garmon, undeterred, pressed on: "And Ali's also spent time in other countries … so it's not a bad thing."

Velshi is of Indian descent, but he was born in Kenya and grew up in Canada, after his family reportedly made brief stops in Pakistan, England and New York City, according to a 2009 profile in the Toronto Star. Garmon seemed to be referring to the tradition of arranged marriages in India, where Velshi has never lived.
And now watch it:
Turns out that Germon is just plain a weirdo. His bio on his law firm's website spends more time on his having played football against good teams in college than on his actual legal experience. He wants to make sure you know that he started at center for the Troy University football team, which "played both Miami and Nebraska being the only team in the country to play the national champions and the runner up national champions in the same year." He eagerly notes that some people think that 2001 Miami team was the greatest college football team ever. So not only is he desperate for a little reflected glory here, it's totally irrelevant reflected glory. What does it have to do with being a lawyer?
He briefly mentions the Birmingham School of Law (and Bait Shop) and the fact that he was the chaplain for the Christian Legal Society there (and has a degree from Pat Robertson's Regent University too), but he doesn't mention that this school is not accredited by the ABA. Oh, and he's an "Associate Evangelist with Evangelism International." So he's got that going for him. Which is nice. But none of it has anything to do with practicing law.