Another day, another revelation against Roy Moore from girls who said he hit on them rather relentlessly when they were teens. According to one, he even called her and had her pulled out of a high school class so he could ask her out on a date.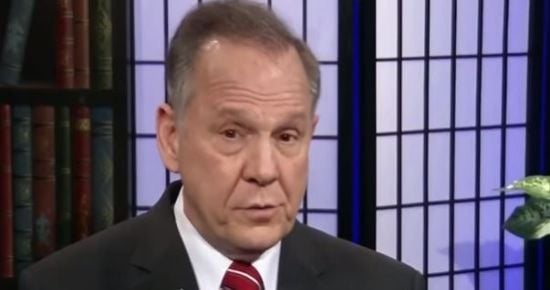 Gena Richardson says she was a high school senior working in the men's department of Sears at the Gadsden Mall when a man approached her and introduced himself as Roy Moore.

"He said, 'You can just call me Roy,' " says Richardson, who says this first encounter happened in the fall of 1977, just before or after her 18th birthday, as Moore, then a 30-year-old local attorney, was gaining a reputation for pursuing young women at the mall in Gadsden, Ala. His overtures caused one store manager to tell new hires to "watch out for this guy," another young woman to complain to her supervisor and Richardson to eventually hide from him when he came in Sears, the women say.

Richardson says Moore — now a candidate for U.S. Senate — asked her where she went to school, and then for her phone number, which she says she declined to give, telling him that her father, a Southern Baptist preacher, would never approve.

A few days later, she says, she was in trigonometry class at Gadsden High when she was summoned to the principal's office over the intercom in her classroom. She had a phone call.

"I said 'Hello?'" Richardson recalls. "And the male on the other line said, 'Gena, this is Roy Moore.' I was like, 'What?!' He said, 'What are you doing?' I said, 'I'm in trig class.' "
There was a report a few days ago that Moore had been barred from a mall in Gadsden, Alabama because he kept hitting on teen girls when he was in his 30s and working as an assistant attorney general, but it seemed fairly suspect to me. Now we have specific people on the record saying that they did it to them when they worked at that mall, which is a whole different matter. It seems that Moore had a real pattern. He was on the hunt for a young girl in her teens, or lots of them. For those over 16, it may not have been illegal, but the man was clearly a creeper.