Alabama Gov. Kay Ivey says she has no reason not to believe the many women who have accused Roy Moore of trying to date/molest them when they were in their teens, but also says she's going to vote for him anyway because, I mean, you can't have a Democrat in office!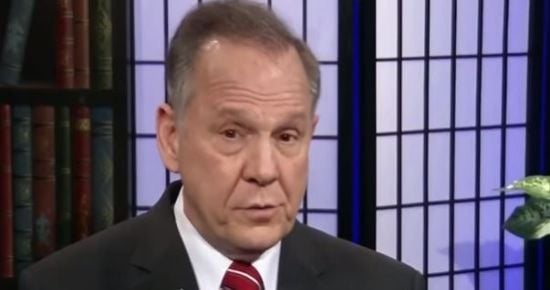 "I believe in the Republican Party, what we stand for, and most important, we need to have a Republican in the United States Senate to vote on things like the Supreme Court justices, other appointments the Senate has to confirm and make major decisions," Ivey said at a Thanksgiving turkey pardon event, according to AL.com. "So that's what I plan to do, vote for Republican nominee Roy Moore."

Ivey also told reporters she had no reason to disbelieve the allegations against Moore.

"I certainly have no reason to disbelieve any of them," she said. "The timing is a little curious. But at the same time, I have no reason to disbelieve them."
Exactly. I mean, Charles Manson was a bad guy, but the Democrats are so much worse, amirite? Sure, he is responsible for the murders of a bunch of people and he has a swastika on his forehead, but that's so much better than a guy who prosecuted the KKK and actually supports equality. What would be next if Moore were to lose? Liberty and justice for all? We can't have that.