Australian voters overwhelmingly approved the legalization of same-sex marriage recently and Christian fascist and murderous bigot Kevin Swanson says that God will punish them for it. The best way he could do that, of course, is by inflicting Kevin Swanson on them.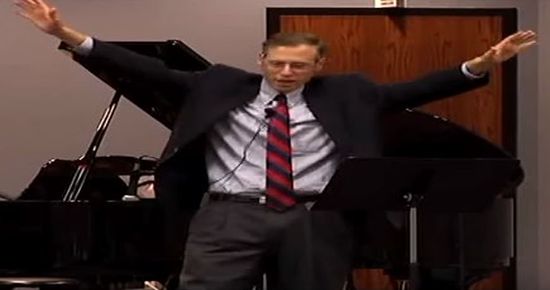 "God's judgment will come, friends," Swanson said. "God will hold them to account."

Paraphrasing the words of Jesus, Swanson declared, "I say to you, Canada, I say to you, Australia, I say to you, United States, it will be more tolerable for Tyre and Sidon on the day of judgment than for you. And you, Capernaum, which was exalted to heaven, will be brought down to hell for if the mighty works which were done in you, Australia, had been done in Sodom, it would have remained to this day. But I say to you, Australia, that it shall be more tolerable for the land of Sodom on the day of judgment than for you!"
There's just one problem with that: The Sodom story is a myth. God didn't destroy anything because God doesn't exist. And no one who doesn't believe in God is the least bit scared by such threats, any more than they are still scared of the boogeyman or Krampus.