A Catholic school in Lansing, Michigan has announced that it will punish any students who engage in any kind of protest, silent or otherwise, during the National Anthem at school events or by not standing and reciting the Pledge of allegiance.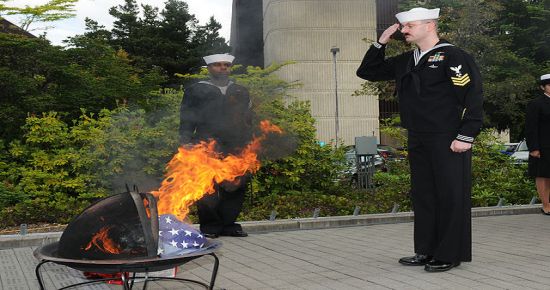 In a letter to parents dated Tuesday, officials at Immaculate Heart of Mary-St. Casimir School said kneeling in protest of racial injustice is "not appropriate" during the pledge and national anthem in schools.

Beginning Monday, any student who chooses not to stand for the pledge will be sent home for the day, the letter said. If it happens a second time, the student will be sent home for the rest of that week.

"If the child continues to choose not to stand for the Pledge of Allegiance, then the school will receive that as a signal that the parents/caregivers of the child wish to terminate their relationship with IHM-St. Casimir and remove their child from the school," IHM-St. Casimir Principal Angela Johnston wrote in the letter.

The letter includes this policy statement from the Catholic Diocese of Lansing:

"Out of respect for America and the brave military men and women who protect our country, to foster unity and teamwork within the school community, to avoid politicizing school events and consistent with longstanding school teachings and policy, all students shall stand without individual gestures during the national anthem and the Pledge of Allegiance at all school events."
"Our brave soldiers fought for your right to protest, so you must respect their sacrifice by not ever using that right they allegedly fought for." That's just monumental stupidity. Why is a Catholic school requiring the Pledge of Allegiance anyway? Or playing the National Anthem? That just seems odd to me. You'd think they would require fealty toward the church, not the government. Sadly, they can get away with this. It's entirely legal.