I wrote recently about Tony Perkins of the Family Research Council covering up the fact that Wes Goodman was a gay man who trolled for young boys despite being a hardcore "family values" advocate in public (and, presumably, lied to his wife about it all). A lot more has come out since then. The Independent Journal Review says that it goes way beyond Perkins, that at least 30 other people in the Christian right knew about it and didn't say a word in public.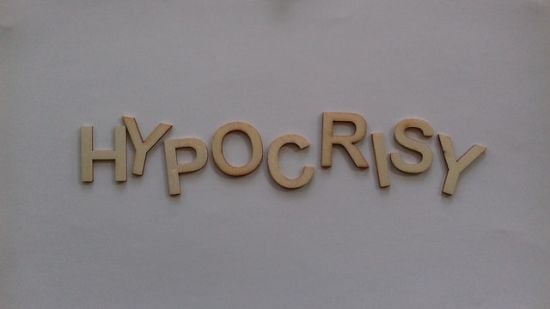 Disgraced Ohio state Rep. Wes Goodman — a Republican — in the wake of the lawmaker's recently revealed sex scandal and resignation is being accused by dozens of people of sexual misconduct. IJR has obtained testimonies from over 30 individuals who have had inappropriate and never-before-shared experiences with Goodman.

Goodman, who always campaigned on "family values," recently made headlines for all the wrong reasons — he was caught on Tuesday having consensual sex with another man in his office.
And there's nothing wrong with being gay and having sex, of course, but if you're going to present yourself as an anti-gay "family values" politician, that's a serious problem. And his particular modus operandi was to seek out young conservatives and offer to mentor them while grooming them for sex.
In many instances of his alleged sexual misconduct, Goodman apparently offered to be a "mentor" for those looking to get into politics. Because of the power he had, his victims say they were afraid to report instances of abuse for fear of damaging their own political careers.
Goodman has a reputation of reaching out to those involved in politics via Facebook Messenger — but things tend to quickly turn south, as he has been known to flirt with men, solicit sex, and even send pictures of his genitals, according to dozens of sources. The majority of the people he targets are between the ages of 18 and 24 and have had very little interaction with him personally.
Sounds like a whole lot of other cases of sexual harassment we've heard about lately, doesn't it? I can't really blame the young people here for not blowing the whistle on him, just as I can't blame a young actress in Hollywood for not calling out Harvey Weinstein and others. But Tony Perkins has nothing to fear from Goodman, he was his boss. And he's one of the most powerful people on the Christian right. And he knew all about it. So what did he do? Write a private letter to Goodman encouraging him not to run for office. But when he did run, as a family values Republican of course, and won, Perkins said nothing.
And what is Perkins saying now? Nothing: "The Christian Post reached out to FRC and Perkins for comment, but was told the organization will not be releasing a statement on the issue."