Donald Trump pretends to be an America-first economic nationalist and populist, but literally his entire career in business shows him to be a fraud. Not only does he have his products made overseas, he has also hired undocumented workers and paid them a pittance to make more money on his building projects. The New York Times reports on court documents from a settlement he made in one such case.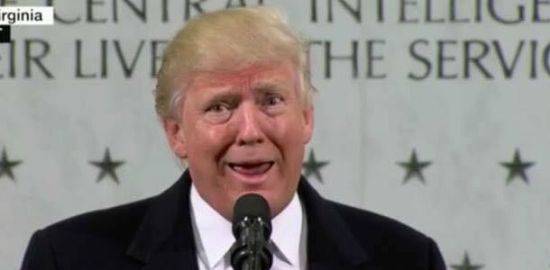 In 1980, under pressure to begin construction on what would become his signature project, Donald J. Trump employed a crew of 200 undocumented Polish workers who worked in 12-hour shifts, without gloves, hard hats or masks, to demolish the Bonwit Teller building on Fifth Avenue, where the 58-story, golden-hued Trump Tower now stands.

The workers were paid as little as $4 an hour for their dangerous labor, less than half the union wage, if they got paid at all.

Their treatment led to years of litigation over Mr. Trump's labor practices, and in 1998, despite frequent claims that he never settles lawsuits, Mr. Trump quietly reached an agreement to end a class-action suit over the Bonwit Teller demolition in which he was a defendant.

For almost 20 years, the terms of that settlement have remained a secret. But last week, the settlement documents were unsealed by Loretta A. Preska, a United States District Court judge for the Southern District, in response to a 2016 motion filed by Time Inc. and the Reporters Committee for Freedom of the Press. Judge Preska found that the public's right to know of court proceedings in a class-action case was strengthened by the involvement of the "now-president of the United States."
This is not the only project on which he has hired undocumented workers and paid them lower wages in order to maximize his profit, proving once again that his pose as an economic nationalist is completely fake. He has literally never done one single thing that is consistent with his fake campaign of buying American products and hiring American workers. To this day, his resorts still hire waiters, maids and cooks from foreign countries. He gets permission to do that by posting what are essentially fake classified listings in small, local newspapers that carry only a fax number, no email or telephone number that would allow people to apply easily. Then they use the lack of response as proof that they can't find American workers for those mundane jobs.
Everything about Trump is fake, but nothing more so than this pretense of being a pro-American populist. Trump is pro-one thing: profit. Anything that maximizes his profits, he'll do.