When the Senate voted on the tax cut bill last Friday night, no one really knew what was in it. Changes were coming so fast that lobbyists had to hand-write amendments to the bill. One bit of good news is that the fetal personhood language in the bill was removed by rule of the Senate Parliamentarian.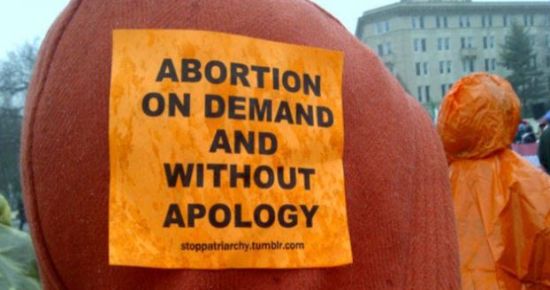 One of the provisions of the bill would have allowed parents to establish college funds in the name of an "unborn child," which reinforces the notion that fetuses are fully human, an argument made by those who oppose a woman's right to choose to terminate a pregnancy. It wouldn't have changed much of anything by itself, but it was set up to use later as an argument to gut Roe v Wade (though if that's going to happen, it is more likely to happen in an existing case involving state anti-choice laws, not this one).
The bill was being considered what are called reconciliation rules, which only apply to bills involving taxes and the budget. But one of the elements of reconciliation is called the Byrd rule, named after longtime Sen. Robert Byrd. The Byrd rule allows members to challenge any provisions to those bills that are "extraneous" to budgetary matters. Democrats on Friday night did ask for a point of order and a ruling on whether the fetal personhood language fell under the Byrd rule. The Senate Parliamentarian ruled that it did and struck the language from the bill.
Wyden in an email said he "successfully struck several provisions that should never have been wedged into a tax bill, including the misguided Republican attempt to radically change the definition of personhood under the guise of helping parents save for their kids' college education."

"Burying personhood language in this tax bill that is primarily a handout for the wealthy is another attempt to carry out the Republicans' perennial, extremist agenda to limit women's reproductive autonomy," he said.
Sen. Ron Wyden (OR), the top Democrat on the tax-writing Senate Finance Committee, and his staff challenged the personhood provision with the parliamentarian, said a Democratic aide in the chamber. The parliamentarian then "Byrded," or ruled, the provision out of order, and Senate Republicans removed it to avoid a floor challenge, the aide told Rewire.
The Senate could have fought it out, but the leadership agreed to pull the language because overcoming the ruling by the parliamentarian would have required 60 votes, which they knew they couldn't get. So in all the bad news, there is at least a bit of good news. Now don't you wish you'd memorized Robert's Rules of Order when you had the chance?