As in previous years, Donald Trump panders to idiots with his inane claim that saying "happy holidays" is a "war on Christmas" and that he'll make it okay to say Merry Christmas again, but his company continues to talk about "holidays" rather than Christmas.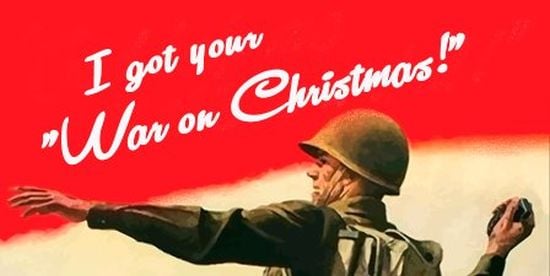 Last night at the 2017 @TrumpRealty Holiday Party! Thank you to all of our incredible New York City residents for attending and we look forward to seeing you in the New Year pic.twitter.com/aFhyya6eCY

— The Trump Organization (@Trump) December 5, 2017
It's not the first time. In years past, the company has sent out holiday cards rather than Christmas cards.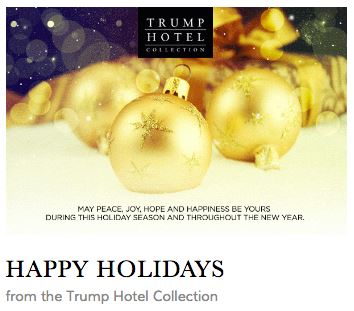 And yet he rages against companies, particularly retailers, who do the exact same thing. Is there a single subject about which Trump is not a complete hypocrite? I have a hard time thinking of one.