Sean Hannity and Steve Bannon have their persecution fantasies cranked up to 11. Hannity went on the daily Breitbart radio show with Bannon and the two of them agreed that the "deep state" may arrest both of them for their unwavering support of Donald Trump.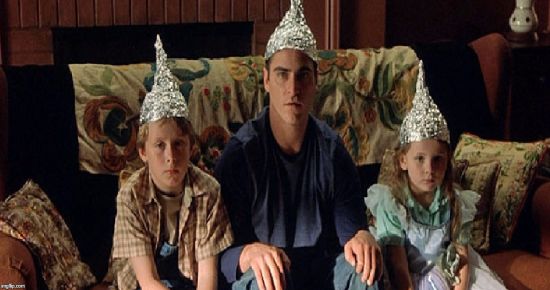 Hannity then speculated that "people like us" who have supported Trump and attempted to discredit the Russia probe will eventually end up in jail.

"By the way, people like us may end up in jail. Let me tell you. They will stop at nothing. This is what I'm trying to get across to people. This is serious. This is the rule of law in this country now," Hannity said.

"Amen, Amen," Bannon said.
Jail? Just jail? What happened to the FEMA concentration camps? I have to say, I'm very disappointed by these weak claims of persecution. They aren't going to throw you in jail, they're going to literally crucify you. They're going to enslave you to the lizard aliens. If you're going to invent ridiculous tales of persecution, at least be creative and give us something new. Step up to the plate, wingnuts. Don't let me down.