Stop me if you've heard this one before: Student exercises their long-established First Amendment right not to stand and recite the Pledge of Allegiance, but incredibly ignorant and authoritarian teacher decides they should be punished for it, blatantly violating the Constitution.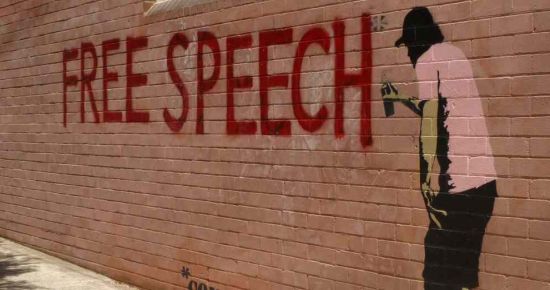 A Fairfax County teacher who allegedly disciplined a high school student for refusing to stand for the Pledge of Allegiance breached system rules and will not be returning to the classroom, school district administrators decided following an investigation.

The episode was reported to officials at Centreville High School by the student, who said the teacher yelled for him to stand and then yanked him from his seat when he wouldn't.

"The incident at Centreville High School is unacceptable behavior by a classroom instructor and directly violates an existing and long-standing [Fairfax County Public Schools] policy," Fairfax Superintendent Scott Brabrand said in an emailed statement.
Good on the school for taking decisive action on this. Usually we get a vague statement about it being handled internally, or the teacher has been punished or "counseled" without any real consequences. It's not like this is some mystery or is open to interpretation. The Supreme Court established this 75 years ago, for crying out loud.