I wrote a couple weeks ago about Lansing Catholic High School punishing football players who protested racial injustice during the national anthem. Now I'm happy to say that the Lansing City Council has officially honored them for their actions.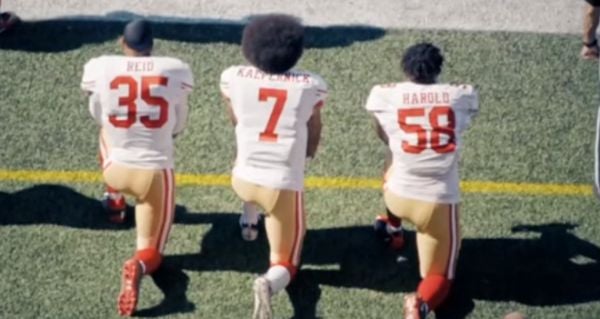 City Council honored four black Lansing Catholic High School football players who were punished by their school after kneeling during the national anthem to protest racism…

Senior Michael Lynn III, senior Matthew Abdullah, junior Kabbash Richards and senior Roje Williams knelt before several games this season to call attention to racial injustice. As a result, the school prohibited the boys from starting during some games and, in certain cases, appeared to reduce their playing time.

"There are people that have called our actions disrespectful and I ask that those people find the disrespect in the injustices that we are calling attention to," Lynn said during Monday's city council meeting.
Two of the players have now transferred to public schools in Lansing, where their protests cannot be censored or punished because of the First Amendment. I'm proud of the Lansing City Council, where one of the members is an acquaintance of mine, for their stand here. It's high time that we started to see protests against injustice not as the absence of patriotism but as its very essence. No advancement in justice, equality or freedom in the history of this nation has ever happened without it.