NBC News reports that Melania and Ivanka Trump both had their absentee ballots rejected in November when they voted in the New York City mayoral election because they were filled out improperly. Donald's ballot was also screwed up, but it's not clear that his vote was counted or not.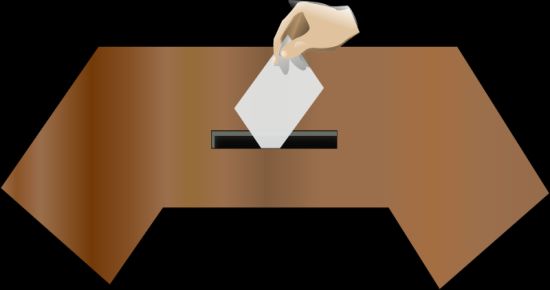 Absentee votes cast by the president's wife, Melania, and daughter Ivanka Trump were not counted by city officials after both made mistakes with their ballots, a spokeswoman for the New York City Board of Elections confirmed to NBC News on Tuesday.

The first lady did not sign the envelope that contained her completed absentee ballot before she sent it in, as is required by the New York City Board of Elections, said a board spokeswoman, Valerie Vasquez said.

Ivanka Trump, for her part, didn't mail her absentee ballot in until Election Day, Nov. 7, Vasquez said, and it didn't arrive in time to be counted.

As a result of the mistakes, the votes cast by both Trumps were tossed out.
The Donald put down the wrong birthday. Ironically, the members of his ridiculous "voter integrity" commission would scream VOTER FRAUD at the top of their lungs if they saw that a birthday didn't match the one on file. They do it all the time. This doesn't seem that difficult, though. You'd think the president and his family could handle filling out a ballot, but apparently not. Hell, Ivanka and Eric Trump couldn't vote in the New York Republican primary last spring because they didn't get registered in time. Voting isn't that difficult.