Kevin Swanson is upset that his fellow Christian fascist Roy Moore lost his bid to replace Jeff Sessions in the Senate last week, but he thinks he's figured out why it happened: Because people in Alabama watch too much porn. And porn might make you do things like…oh, I don't know, molest a 14 year old girl or something.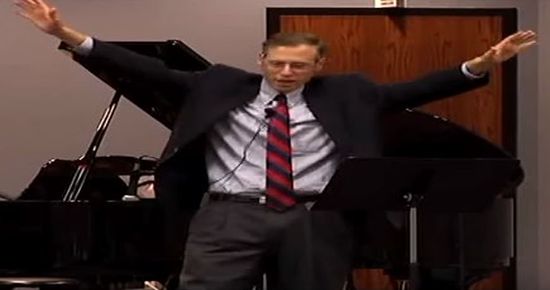 Swanson, who interviewed Moore on his program earlier this year, told his audience that Alabama was among the states where people spent the most time on the website Pornhub in 2016, which lead him to conclude that it was no coincidence that Moore lost because "that state probably has significant sexual problems, especially since Doug Jones is so in favor of sexual perversion, transgenderism and homosexuality. Evidently, the state of Alabama must have a problem with sexuality. It's obvious."

"Unless there is a spiritual awakening," Swanson added, "I think these conservative states are going to become liberal in their moral values within another five, 10, or 20 years. If the fathers are doing pornography, the kids are going to turn into homosexuals. The fathers will hide their sin and the children will come out of the closet with it. By the way, the top porn search word in Alabama and Mississippi is 'lesbian.' So another indication that the father's generation is dabbling in porn, the children's generation will go head over heels for some of the most egregious sexual crimes that men ever engage in."
Like most Christian righters, the concept of cause and effect is completely lost on Swanson. If a father viewing porn led to their kids being gay, guess what? They'd almost all be gay. But they're not. Only a small percentage are and that percentage has remained steady as the availability of porn has skyrocketed. So much for that ridiculous claim.