Jerome Corsi, formerly of the Worldnetdaily and now with InfoWars (talk about a giant step sideways), is a birther dead-ender. He's gonna ride that horse until it falls down dead. He's now claiming to have evidence that the CIA hacked the Hawaiian state government to plant the "fake" Obama birth certificate and it's spreading like wildfire through the wingnutosphere.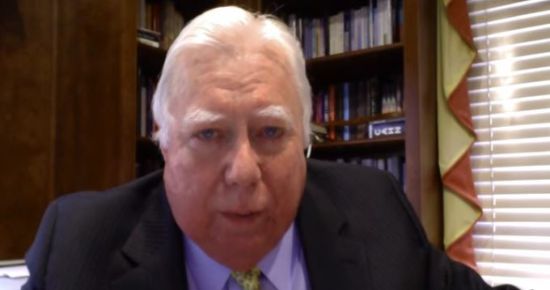 Some local talk radio shows and fake news websites are pushing a new conspiracy theory from Infowars that the CIA hacked into a Hawaii state government database to forge former President Barack Obama's birth certificate. One of the radio hosts pushing the conspiracy theory has previously been cited as an analyst on a local ABC affiliate.

On December 12, Jerome Corsi of the conspiracy theory outlet Infowars claimed that investigators for former Maricopa County, AZ, Sheriff Joe Arpaio, headed by his chief investigator Michael Zullo, had found "evidence that the CIA and or other government entities illegally hacked into Hawaii Department of Health records searching for" Obama's records. (President Donald Trump pardoned Arpaio in August after he was charged with criminal contempt because of his treatment of undocumented immigrants.) Corsi, who has been a chief figure of the birther movement, added that the "evidence" "strongly suggests the CIA played a role in the forgery" of Obama's birth certificate.
Great. So where's that evidence? Produce it and we can evaluate it. Because we've heard this so many times before, how Arpaio's "posse" was soon going to reveal their proof that Obama was really born in Kenya, yet they've produced precisely nothing. Trump himself has in the past promised that it would "soon" be revealed, but nothing ever comes of it. A skeptical person might just think this was all a bunch of bovine excrement.