Donald Trump continues to tell the same lie he's been telling for months about that dossier compiled by MI-6 agent Christopher Steele based on Russian intelligence reports about him. There are two lies he's telling. The first is that the FBI can't confirm anything in it; the second is that Hillary Clinton was behind it.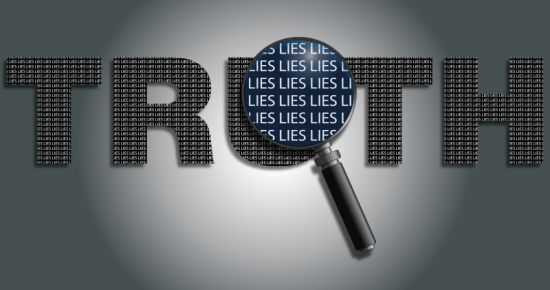 WOW, @foxandfrlends "Dossier is bogus. Clinton Campaign, DNC funded Dossier. FBI CANNOT (after all of this time) VERIFY CLAIMS IN DOSSIER OF RUSSIA/TRUMP COLLUSION. FBI TAINTED." And they used this Crooked Hillary pile of garbage as the basis for going after the Trump Campaign!

— Donald J. Trump (@realDonaldTrump) December 26, 2017
Actually, there's a third: That the dossier was the basis for the FBI investigation into possible collusion with Russia. The truth is that the dossier was originally ordered and paid for by Republicans, then later picked up by the Clinton campaign. And the truth is that the FBI has been able to confirm many of the claims in that dossier, but not all of them. That, of course, is why you do an investigation, to distinguish fact from fiction. And some of the details that have been confirmed have been key elements of Mueller's investigation:
The dossier alleges that several key figures close to Trump helped shuttle information between the campaign and Moscow. Among them was Trump operative Carter Page, who the dossier alleges held "secret meetings in Moscow" with Putin ally Igor Sechin, where they discussed "[releases] of Russian dossiers of 'kompromat' on Trump's opponent, Hillary Clinton." In September 2016 it was reported that Page had visited Moscow for three days in 2016 and met with Igor Sechin in a move personally approved by Trump's former campaign manager, Corey Lewandowski.

The Steele dossier also claims that Paul Manafort, Trump's former campaign chief, was in charge of gathering information on Hilary Clinton in return for information about Russian oligarchs and an agreement to "sideline" any talks on Ukraine. In February, The New York Times reported that Manafort had repeated contacts with senior Russian intelligence officials, and in June 2017 he registered under the Foreign Agents Registration Act, partly due to his work as a consultant for a pro-Russian political party in Ukraine.

But the "evidence of extensive conspiracy between [the Trump] campaign team and [the] Kremlin, sanctioned at the highest levels" didn't just end with Page and Manafort. A number of current law enforcement, intelligence and administration officials confirmed in February that other several high level advisers, including former National Security adviser Michael Flynn, were "regularly communicating" with Russian nationals — drawing the concern of U.S. intelligence and law enforcement . The FBI has also said it believes that Trump campaign associates coordinated with Russian officials to release information damaging to Hillary Clinton.
That last paragraph is important because it highlights the third lie. The FBI began investigating the Trump campaigns contacts with Russians and possible collusion in July, 2016, and it wasn't because of the dossier. It's because their counter-intel agents who surveil Russian officials kept recording communications between Trump associates and high-ranking Russian officials, including FSB agents. And those communications included discussions about lifting sanctions, suggesting a possible quid pro quo if Trump were elected. That was the basis for the investigation and it's a damn good reason to launch one.
But facts are not convenient, so lies replace them.