Steve Bannon's mea culpa is looking mostly like a desperate attempt to hold on to his position as the executive editor of Breitbart.com. He's already lost the support of Rebekah Mercer, who owns a minority stake in the site, because of his statements in Michael Wolff's book about Trump. It won't take much more to get him booted out of that job.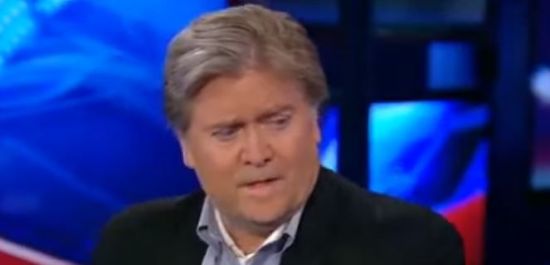 Once seen as a champion of Trumpism, Mr. Bannon has been reduced to "Sloppy Steve," as Mr. Trump phrased it, with the White House urging Breitbart to consider removing Mr. Bannon. The quoted remarks have roiled not just members of his pro-Trump Breitbart audience, but also a major patron, the heiress Rebekah Mercer, who controls a minority stake in the site, where Mr. Bannon serves as executive chairman…

Perhaps luckily for Mr. Bannon, Ms. Mercer cannot unilaterally dismiss him from his company. Mr. Bannon's fate was probably in the hands of Breitbart's other owners — the family of Andrew Breitbart, the founder, who died in 2012, and its chief executive, Larry Solov, the former Breitbart News general counsel and childhood friend of its founder.

Representatives of Mr. Bannon and Breitbart News did not respond to inquiries over the weekend about Mr. Bannon's future at the site.
IF he loses control of Breitbart, what does he have? Not much. His grandiose plan to mount a full-scale attack on mainstream Republicans in the 2018 primaries would almost certainly be dead in the water. He would have no platform to push his agenda, no base from which to operate, and he's already been booted off the Mercer gravy train. I think McKay Coppins nailed it when he said that Bannon was trying to build a movement of "Trumpism without Trump," but without Breitbart as a platform it's hard to see how that can be successful. Bannon stormed into a position of major influence when he took over the Trump campaign about 18 months ago. We may be witnessing the end of his very brief ascent to political power.