Today is the deadline for Trump to make a determination on what to do with respect to Iran and the nuclear treaty we signed with them and several other countries. He has continually made noises about scrapping it and reapplying sanctions, but Congress has so far not gone along with that. The speculation is that he will keep us in the deal but apply some very specific sanctions to Iranian officials with ties to terrorism.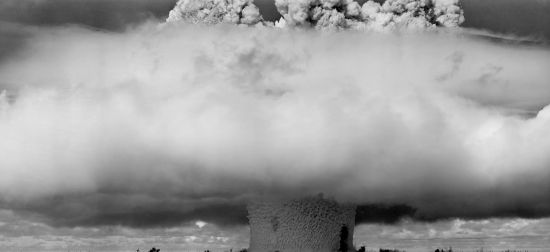 President Trump is expected to agree this week to continue granting Iran a reprieve from sanctions over its nuclear program, while again signaling his displeasure with the international nuclear deal that lifted the penalties, U.S. and European officials, congressional aides and others said.

He also is expected to announce new sanctions linked to human rights and other issues that would not directly affect the nuclear agreement but would ­underscore U.S. concerns about Iran's response to recent anti-
government protests and other actions, officials and others said.

The decision, first reported by the Associated Press, keeps the United States in the Iran deal, at least for the time being, despite Trump's suggestion last year that he was inclined to walk away from it. Most of Trump's national security advisers, including Secretary of State Rex Tillerson and Defense Secretary Jim Mattis, have urged him to waive the sanctions again.
As usual, Trump's ignorance and bullying personality is at odds with pretty much every expert on foreign policy and nuclear proliferation, not only in the United States but in the entire world. Scuttling the nuclear deal would be a disaster, especially with the mass protests going on in Iran right now. The reimposition of broad economic sanctions would make things far worse for the average Iranian, embolden the regime of mullahs to restart their nuclear program and do even more to support terrorism, and give them a handy excuse for crushing the protests. It might well be enough to light the whole region on fire with renewed conflict.
Peter Westmacott, the former British ambassador to the United States who was involved in the negotiations on that deal, writes that if Trump really wants to help the Iranian people and support their protests, he would stay in the deal. And as I've said many times, the choice is really quite simple. You have a regime that supports terrorism and is prone to cracking down on their own people and involving themselves in belligerent wars against their neighbors. Would you rather deal with those things with Iran having nuclear weapons or not having them? If you don't know the obvious answer to that question, you're a fool. And Trump is indeed a fool.