So this story about Donald Trump paying $130,000 to porn star Stormy Daniels to keep her quiet about an affair he had with her just after Melania gave birth to their son Barron keeps getting juicier and creepier. To start with, Fox News had the story on the record during the campaign and killed it: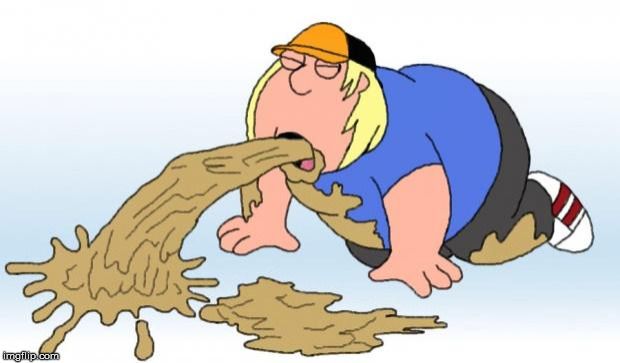 One of the network's reporters, Diana Falzone, had filed a story in October 2016 about an alleged sexual relationship between Clifford and Trump, people familiar with the matter said.

Falzone had an on-the-record statement from Clifford's manager at the time, Gina Rodriguez, confirming that her client had engaged in a sexual relationship with Trump, three of these people said, and Falzone had even seen emails about a settlement.

But the story never saw the light of the day, to the frustration of Falzone, two of the people said.

"She had the story and Fox killed it," one of the people familiar with the matter told CNN.
How completely unsurprising. Now the creepy part. Another porn star, Alana Evans, did an interview with Megyn Kelly in which she detailed a night when Trump and Daniels were together and were calling her to come and "party" with them. She didn't go, but she asked Daniels the next day what had happened. You might want to not read this if you've eaten recently:
Evans said that she had called Daniels the next morning and "asked how it went."

"The visual that I get has stuck with me for this entire time … she says, 'Well picture this, Donald Trump chasing me around the bedroom in his tightie whities.' [That] isn't something that you ever forget," Evans said.
This update is brought to you by Throwing Up a Little In Your Mouth. You're welcome.