While we're waiting to whether the SCOTUS will intervene over partisan gerrymandering in the Wisconsin case, the Pennsylvania Supreme Court is taking matters into its own hands, ruling that the Republican legislature violated the Constitution by drawing district maps designed to keep them in power rather than being fair or objective.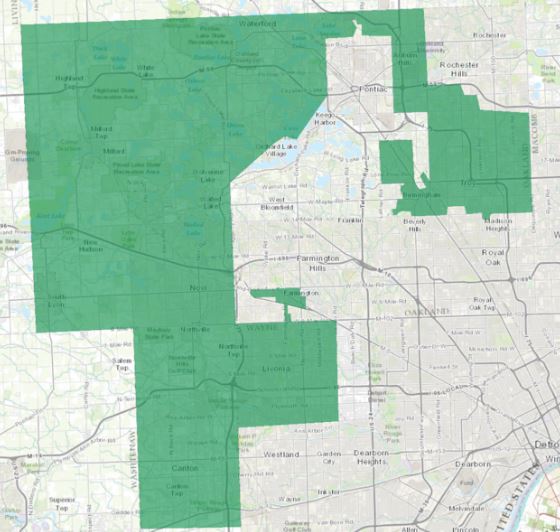 In a decision that could tilt the congressional balance of power in a key swing state in favor of Democrats, Pennsylvania's highest court decided Monday that the state's GOP-drawn congressional districts violate its Constitution, and ordered all 18 districts redrawn in the next few weeks.

Less partisan congressional districts could give Democrats a chance this November to win back as many as half a dozen seats that had been lost to them over the past decade. It could also give the party a major boost in its quest to take back the House of Representatives, where Democrats need to net 24 seats to win control of the chamber…

In a 4-to-3 decision, Pennsylvania's Supreme Court ordered the Republican-controlled state legislature to redraw the lines by Feb. 9, an extraordinarily quick timeline that will reset the districts in time for the state's May congressional primaries. Democratic Gov. Tom Wolf will have veto power over the maps.
These are maps for the state's delegation to the U.S. House of Representatives, not the state legislature, so this could have a huge impact in the November midterms. Pennsylvania is much like Michigan, where the makeup of the Congressional delegation skews heavily Republican even though the Democrats get more votes cast for those seats. This is done by packing the Democratic votes into a smaller number of seats. 13 of the 18 House seats from Pennsylvania are held by Republicans even though the actual number of votes cast was almost exactly the same.
This is a huge victory and one can only hope that more state courts will make similar rulings in the future.