The Washington Post reports that Special Counsel Robert Mueller is increasingly focusing on Donald Trump's clear pattern of obstruction of justice in the FBI's Russia investigation. That's why they want to question him primarily on his firing of Michael Flynn and James Comey.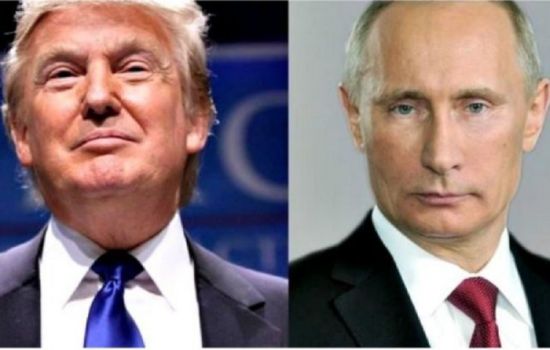 Special counsel Robert S. Mueller III is seeking to question President Trump in the coming weeks about his decisions to oust national security adviser Michael Flynn and FBI Director James B. Comey, according to two people familiar with his plans.

Mueller's interest in the events that led Trump to push out Flynn and Comey indicates that his investigation is aggressively scrutinizing possible efforts by the president or others to hamper the special counsel's probe.
That much is obvious. For crying out loud, he admitted in that Lester Holt interview that he fired Comey in order to get rid of the Russia investigation, which obviously backfired on him. He's publicly tweeted his anger at Attorney General Jeff Sessions, saying that he was supposed to protect him from the investigation. The patterns are clear. But this is the part of the article that caught my attention:
"I find it to be a death wish. Why would you walk into a perjury trap?" Stone said. "The president would be very poorly advised to give Mueller an interview."
Roger Stone, a longtime informal adviser to Trump, said he should try to avoid an interview at all costs, saying that agreeing to such a session would be a "suicide mission."
But here's the thing: The only way a perjury trap can work is if the person being questioned actually commits perjury. Trump's attorneys are trying to negotiate a deal where he answers some questions in writing and some in a live interview, obviously hoping to avoid exactly that. The Post says Trump has told his attorneys that he isn't worried about being questioned by Mueller because he's done nothing wrong. That's the mistaken confidence of a con man who has drank his own koolaid.
But Trump's advisers, the Post says, recognize and are concerned about his "lack of precision in his speech and his penchant for hyperbole." That's a polite way of saying he lies through his teeth constantly. I don't think he even recognizes a distinction between true and false at all. If it helps him, it's true; if it doesn't, it's false. And that is exactly the kind of thing that will get him in serious legal trouble. Everyone knows that but Trump. And that's a good thing.