The word "literally" is vastly overused, but it actually applies here. Christian con man and Trump sycophant Lance Wallnau is literally demonizing the media, saying that when Trump had CNN reporter Jim Costa removed from a media event at the White House, he was really casting out demons.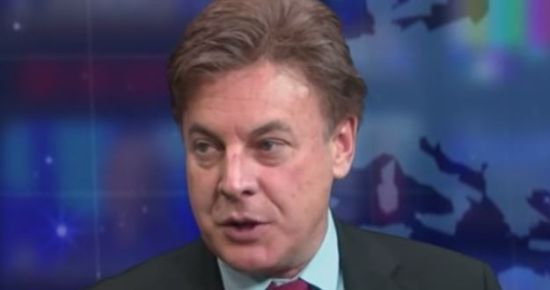 "What do you do when demons are manifesting?" he said. "You cast them out. He just cast out Jim Acosta last week. It was hilarious. He points at him and goes, 'Out!' One word—'Out!'—and security escorts the journalist out. It's a deliverance anointing. He has got a Samson's prophet anointing to deal with the Philistines. Any threat to God's purpose for America and Israel, this guy will go and unhinge the gates because he has got a Samson-like anointing."

"When you got that going on, why do you want to be a critic of him?" Wallnau asked. "Why do you want to be small-minded and pick on his Samson tweets? I could care less. He is not an elegant Isaiah prophet."
But remember, Wallnau will be happy to tell you all about how much he loves the Constitution. You know, the one that includes blanket protections for the freedom of the press. But apparently that doesn't apply to those Wallnau decides are really demons. Imagine going through your life believing that some people are literally supernatural bad guys. What a weird world these people live in.