Republican Sen. Charles Grassley announced this week that the Senate Judiciary Committee would be releasing transcripts of the interviews they did behind closed doors with most of the people involved with that infamous Trump Tower meeting with a Russian attorney and top Trump campaign officials. But he made a ridiculous argument against Sen. Feinstein in the process: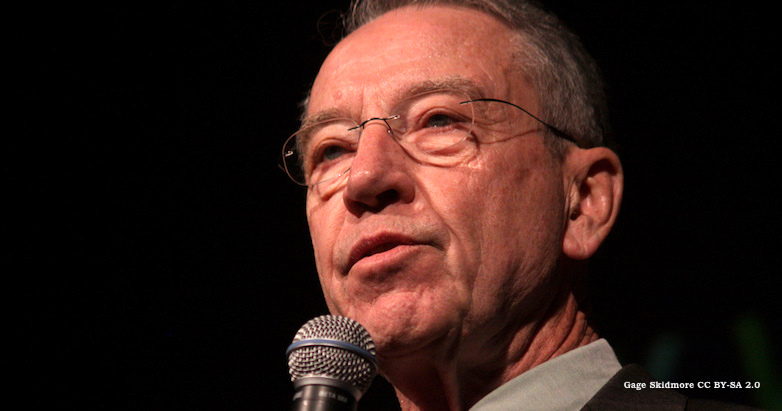 The panel never spoke with President Trump's son-in-law and senior adviser Jared Kushner, or with his former campaign manager Paul Manafort. Both also attended the Trump Tower meeting.

Grassley said Thursday that the panel's "chances of getting a voluntary interview with Mr. Kushner has been shot," and blamed Feinstein for having "spooked" potential witnesses when she unilaterally released the transcript of the panel's interview with Fusion GPS founder Glenn Simpson. Simpson and his company were involved in producing a now-famous dossier detailing alleged ties between Trump and the Kremlin.

Grassley's team has blamed Feinstein for costing the committee an interview with Manafort in July, just before FBI agents raided his apartment in Alexandria, Va.
Uh, Chuck….why do they have to be voluntary? You have the full power to subpoena them, you know. Of course you know that, you've done it many times. So this blatantly disingenuous argument? If you want to interview them, subpoena them and make them show up. And if her release of that transcript spooks people, why doesn't your decision to release the transcripts of a half dozen or more other interviews magically not do that? You could at least try to maintain a coherent position here, you know. Not doing so makes you look a lot like a liar.