As negotiations apparently continue between Special Counsel Robert Mueller and Trump's attorneys on how exactly he will answer questions related to the investigation, the Washington Post goes through some of the possible ways this can go from this point forward.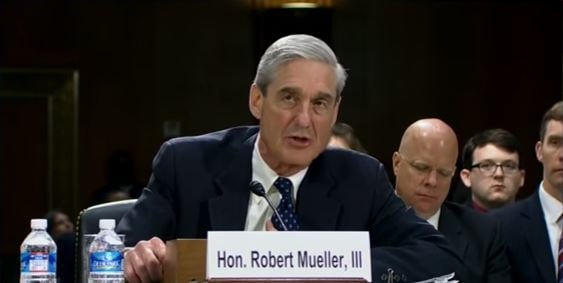 Let's assume for the moment that they can't reach an agreement and Mueller is forced to issue a subpoena. If Trump really set his mind to not testifying, there are two possible responses. The first is to fire Rod Rosenstein, who would have to sign off on any such subpoena. Under the Vacancies Reform Act, he could then replace Rosenstein with anyone who has already been confirmed by the Senate for any other position — Scott Pruitt from the EPA, for instance — and they could then rescind the subpoena. But that would have obvious political fallout and would be very dangerous for Trump (not that this would necessarily stop him, of course).
Second, Trump's attorneys could refuse the subpoena and go to court to argue that the president can't be forced to testify. That's an argument they almost certainly won't be able to win. The controlling case is
United States v. Nixon
, which involved a subpoena for those infamous White House tapes. Nixon tried to make that argument and the Supreme Court unanimously rejected it, saying that the president is not above the law in this country. That was what triggered Nixon's resignation two weeks later.
Nixon also, of course, tried the first tactic during the Saturday Night Massacre, firing two DOJ officials for refusing to fire the Independent Counsel investigating him. So neither of these tactics seems likely to work. But what happens at that point? Trump could decide just to refuse to go along with a court order. For you and I, doing that would result in being arrested for contempt of court and thrown in jail. But who is going to arrest the president? What would the Secret Service do? Or the FBI? Or the U.S. Marshal Service? Your guess is as good as mine.
But if it comes to that, I am quite sure it would mean the end of Trump. He would either be impeached or forced out of office by some other means. I don't think our institutions would go along with such a blatant flouting of the law. Would he even be foolish enough to try it? I'm not foolish enough to bet on that one.