A man named Luke Wiersma, who says he is a member of the Army of God, is facing federal charges of plotting to blow up abortion clinics around Chicago. The Army of God has a long history of this sort of thing, including Paul Hill and several others.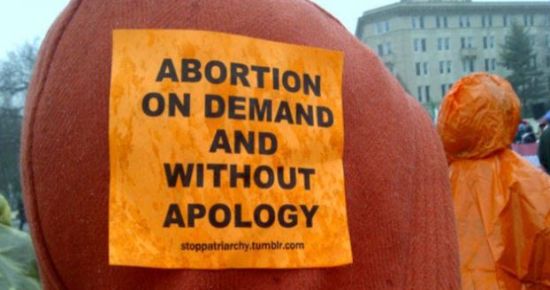 A man who federal investigators say pledged allegiance to the domestic terror group "Army of God" is facing charges connected with a threat to bomb and burn down Chicago-area abortion clinics.

Luke Wiersma from Dyer, Ind., appeared in federal court late Wednesday after threatening to blow up an abortion clinic to stop the "unmitigated murders of fetuses." According to court records he also outed himself to federal authorities by sending anonymous tips into the FBI warning of his intention…

Wiersma, 33, currently faces up to six years in prison for his threats to burn down abortion clinics in Hammond and Chicago. He agreed to meet Tuesday with FBI agents where he confessed to both sending threats and messages to the FBI tipping them off to his plans, records state.

Wiersma said he was a member of the Army of God, identified by investigators as a Christian domestic terrorist organization. The group has taken responsibility in the past for bombing an Alabama abortion clinic.
I've dealt with the Army of God before. One of their members is here in Michigan, a doctor who ran for a seat in Congress long ago. They have a website and make no bones about celebrating Christian terrorists who blow up abortion clinics and murder doctors who perform them. Like ISIS, they believe that terrorism is the best strategy and that God is behind them on it. They're proud of it. And they must be stopped.