In the wake of Robert Mueller's indictment of 13 Russian nationals for interference in last year's presidential election on his behalf, Trump has unleashed a torrent of angry, desperate tweets that show his usual total lack of honesty on that (or any other) subject. Like this one: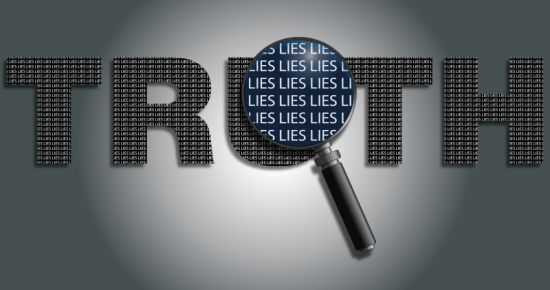 I never said Russia did not meddle in the election, I said "it may be Russia, or China or another country or group, or it may be a 400 pound genius sitting in bed and playing with his computer." The Russian "hoax" was that the Trump campaign colluded with Russia – it never did!

— Donald J. Trump (@realDonaldTrump) February 18, 2018
This is classic Trump — make 18 different statements on a subject, some of them contradictory, then point to just one of them months later and say "this is what I really said." But he has, in fact, said numerous times that he thinks such interference never happened at all, whether there was collusion or not. Just a few weeks after he was elected he said on Fox News, "I think it's ridiculous. I think it's just another excuse. I don't believe it. I don't know why, and I think it's just — you know, they talked about all sorts of things. Every week, it's another excuse. We had a massive landslide victory, as you know, in the electoral college. I guess the final numbers are now at 306. She's down to a very low number. No, I don't believe that at all."
But even before that, during the campaign itself, he denied Russian involvement and claimed it was all a Democratic plot. During the second presidential debate he said:
"I notice, anytime anything wrong happens, they like to say the Russians are — she doesn't know if it's the Russians doing the hacking. Maybe there is no hacking. But they always blame Russia. And the reason they blame Russia is because they think they're trying to tarnish me with Russia."
Most recently, after meeting with Putin at the Asia Pacific Economic Cooperation summit in November, he came back and said;
"He said he didn't meddle — I asked him again," Mr. Trump told reporters traveling with him aboard Air Force One as he flew to Hanoi for more meetings. "You can only ask so many times. I just asked him again. He said he absolutely did not meddle in our election. He did not do what they are saying he did."…

"Every time he sees me he says, 'I didn't do that,' and I really believe that when he tells me that, he means it," Mr. Trump said of Mr. Putin. "I think he is very insulted by it, which is not a good thing for our country."
And that isn't about collusion, it's about the interference itself. So yes, Trump did deny Russian meddling, repeatedly, over the course of almost two years. He's lying. As always.