Not for the first time, Donald Trump is considering removing Gen. HR McMaster as National Security Adviser. This comes in the wake of his comments at a security conference that there is no longer any doubt that the Russians interfered in the 2016 presidential election.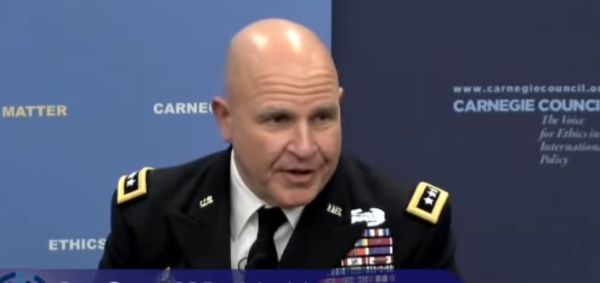 A search is quietly being conducted by the Pentagon to see if there is a four-star military job suited for McMaster, these officials said.

Several sources told CNN that the push for a replacement comes after months of personal tension between McMaster and Trump. The task of easing McMaster out of his role as national security adviser presents a unique challenge for the White House.

While administration officials have privately said the preference is to move McMaster into a position within the Army or Defense Department that qualifies as a promotion, some within the Pentagon feel he has become politicized in the White House and have expressed reservations about him returning to the military in a prominent role. Some defense officials caution that the President could also go as far as not to offer him a fourth star and force him to retire.
Despite his public praise of McMaster, Trump has never liked him. One of the things we learn from the Michael Wolff book is that Trump hated McMaster's presentation to him when he was being looked at to replace Flynn to lead the National Security Council. Why? Because it was long and detailed and difficult to understand. Trump wants everything laid out for him like a puzzle from a Highlights magazine because he simply isn't capable of understanding anything more complex than that. But circumstances kind of forced him to hire McMaster anyway. So this is hardly a shock.