The Huffington Post reports that a public middle school social science teacher has been secretly hosting a white supremacist podcast that features all manner of anti-Semitism, Islamophobia and racism. And she even brags about hiding her views from school officials while sneaking it in to her lessons.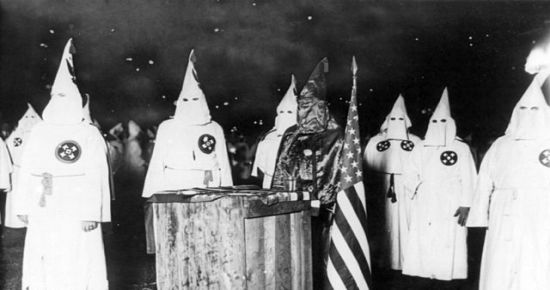 Dayanna Volitich, a 25-year-old social studies teacher at Crystal River Middle School in Florida, has been secretly hosting the white nationalist podcast "Unapologetic" under the pseudonym "Tiana Dalichov" and bragging about teaching her views in a public school, HuffPost has discovered…

In the same episode, Volitich boasted about bringing her white nationalist beliefs into the classroom and hiding her ideology from administrators. She said that when parents complained to the school's principal about how she is injecting political bias into the classroom, Volitich lied to the principal and said it was not true.

"She believed me and backed off," she said.

Volitich also agreed with her guest's assertion that more white supremacists need to infiltrate public schools and become teachers. "They don't have to be vocal about their views, but get in there!" her guest said. "Be more covert and just start taking over those places."

"Right," Volitich said. "I'm absolutely one of them."
She apparently told her Twitter followers that she might disappear for a while, then made her account private. The school district says they're looking into it. One can only hope she's suspended at this point, but there's nothing I can find to indicate that. I'm sure she'd be happy to sign up for Trump's idea of carrying a gun in her classroom. That sounds like a great idea, doesn't it? She needs to be fired, immediately and with — yes — extreme prejudice, as the old saying goes.