Like most state legislatures, Oklahoma opens with prayer every day and the elected members get to nominate ministers to deliver those prayers. Last week, one state senator invited a minister who turned it into a speech blaming school shootings on marriage equality.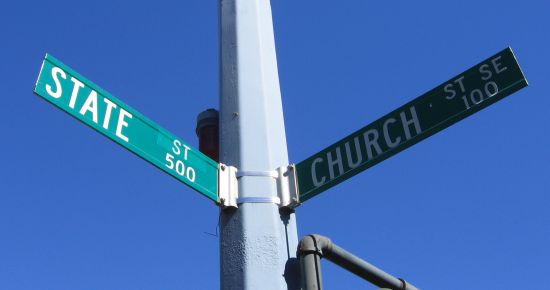 Bill Ledbetter, a pastor in Oklahoma, opened Thursday's state senate session with a prayer that put the blame for school shootings on marriage equality.

"Feb. 14 [a man] went into a school and killed 17 of our people, our kids. What is going on?" Ledbetter said in the prayer, referring to the shooting in a Parkland, Florida, high school in which seventeen people died.

"Do we really believe that we can create immorality in our laws?" he continued. "Do we really believe that we can redefine marriage from the word of God to something in our own mind and there not be a response?"

Ledbetter was nominated as "Chaplain of the Day" by senator Josh Brecheen (R). Senate sessions always start with short prayers, but since Thursday is "devotional day," Ledbetter was allowed to go on for fifteen minutes.
Apparently some of the senators walked out, which is exactly what they should have done. And they should condemn Brecheen for allowing that to happen. This is vile rhetoric that should be condemned as loudly as possible, and another reminder why legislative prayer simply should not exist.