In just another indication of the fact that we have total amateurs in the White House, totally unqualified envoy-without-portfolio Jared Kushner flew to Mexico and meet with that country's president, but shut the State Department and our ambassador out of that meeting.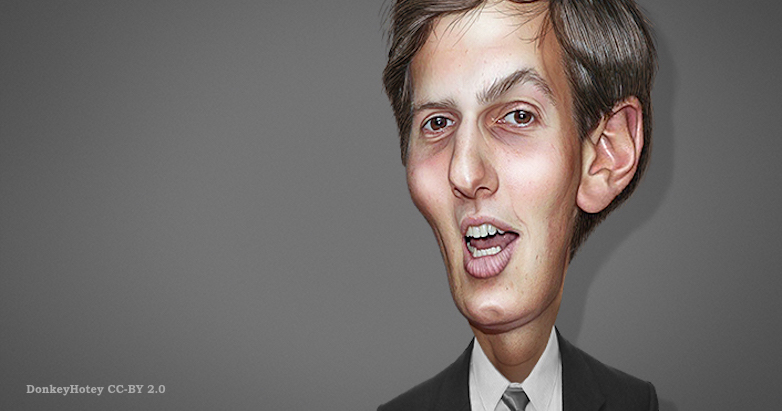 But the encounter between Mexico's president and Mr. Kushner, a political newcomer whose top-secret security clearance was stripped last month, underscored the profound shift in approach that the Trump administration has taken with Mexico, and with the region more broadly.

Officials announced the visit less than a day before it happened, offering no guidance on what would be discussed.

Beyond that, Mr. Kushner, who also met with Mexico's foreign minister, did not invite the American ambassador — Roberta S. Jacobson, a diplomat with more than 30 years of experience in the region — to join him in the meetings, according to a senior American official who was not authorized to speak publicly.

"This is not the way foreign policy normally is, or should be, conducted," said Christopher Sabatini, a lecturer at Columbia University. "The sending of the president's son-in-law — someone with no experience in Mexican-U.S. relations — is another example of the de-professionalization and personalization of diplomacy that will hurt U.S. interests and leverage in the region."
Because Trump doesn't believe in knowledge, learning, experience or expertise. He really does believe that if he considers you a smart person, you can pull off anything. No need for studying up or thoughtfulness. You have an ambassador with decades of experience, who has dealt with the Mexican leadership for all that time, who knows the history of our dealings with them and all of the cultural niceties and protocols,, and who do you send? The president's unqualified son-in-law, who has no experience in foreign policy or diplomacy whatsoever, much less in that area specifically. It's an insult to one of our closest allies and trading partners.
This is not normal, goddammit. It's not done this way for a reason, because knowledge and expertise matters. This administration must be ended, by any legal means necessary.