Donald Trump is supporting yet another far-right fringe figure in a campaign, one with close ties to theocratic authoritarians like David Barton and Sam Rohrer. He's supporting Rick Saccone in a House race in Pennsylvania to replace Rep. Tim Murphy.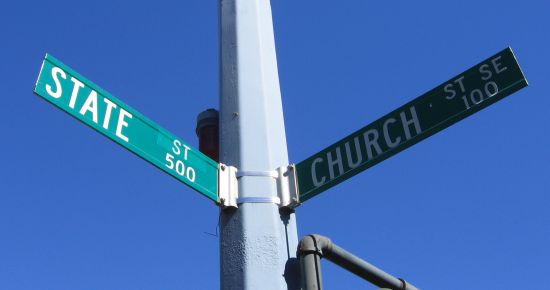 In a campaign email, Trump wrote, "It's you and me against the fake news in the fight to elect Republicans like Rick Saccone to Congress."

Saccone, who is running against Democrat Conor Lamb in what looks to be a tight race, is a Trumpist with a Christian nationalist bent. When he announced his candidacy for the U.S. Senate last February (he later changed course and jumped into the House special election), Saccone had Christian nationalist pseudo-historian David Barton introduce him and Sam Rohrer, a former Pennyslvania state representative who heads the American Pastors Network, lead an opening prayer…

Saccone's choice to launch his campaign with Barton and Rohrer says a lot about how he approaches government. Rohrer, who has repeatedly credited divine intervention for Trump's 2016 victory, has said that the existence of women in positions of political leaderships is a sign that we are under God's judgment and linked the massacre at an Orlando gay nightclub to God's having removed "his hand of protection" from the country thanks to unbiblical policies like LGBTQ rights. In 2015, he declared that Russia was now "the moral leader of the world" thanks to its crackdown on LGBTQ rights.

Barton is a favorite "historian" on the Religious Right, despite the fact that his grasp on history—including his own history—can be tenuous. This is because Barton's reading of American history always tends to bolster Christian nationalist viewpoints, just as his readings of the Bible seem to always confirm that God is aligned with Republican fiscal and social policy priorities. Barton is an advocate of "Seven Mountains" dominionism, the idea that conservative Christians must take control of all the "mountains" of government and culture in order to pave the way for the return of Christ.
Saccone wrote his own book called God In Our Government that goes all-in for David Barton's utterly dishonest view of American history, a story built on lies, half-truths and obfuscation. These are the people who must be kept away from the levers of power because their agenda is deeply theocratic and often outright totalitarian.