I've long argued that the job of a press secretary or spokesperson in politics, especially the higher up one goes, is to be a professional liar. But the spokesperson for Immigration and Customs Enforcement just resigned over dishonest claims by the Trump administration about immigration raids in California.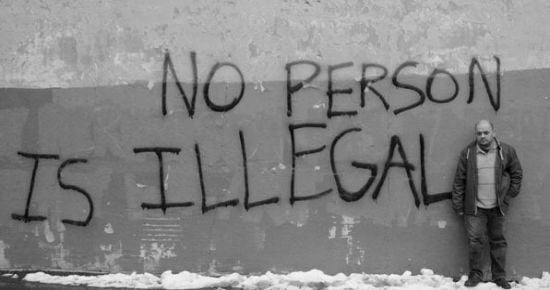 A spokesman for U.S. Immigration and Customs Enforcement has resigned over what he described as "false" and "misleading" statements made by Attorney General Jeff Sessions and ICE acting director Thomas D. Homan.

James Schwab worked out of the agency's San Francisco office until he abruptly quit last week. He said he had been told to "deflect" questions about the Oakland, Calif., mayor's interference with an ICE raid last month and to refer reporters to statements from Sessions and Homan that suggested that hundreds of "criminals" ("criminal aliens," Homan called them) escaped capture in Northern California because the mayor tipped them off.

"I quit because I didn't want to perpetuate misleading facts," Schwab told the San Francisco Chronicle. "I asked them to change the information. I told them that the information was wrong, they asked me to deflect, and I didn't agree with that. Then I took some time, and I quit."…

"I didn't feel like fabricating the truth to defend ourselves against [the mayor's] actions was the way to go about it," he told the Chronicle. "We were never going to pick up that many people. To say that 100 percent are dangerous criminals on the street, or that those people weren't picked up because of the misguided actions of the mayor, is just wrong."

If reporters asked him about Homan's and Sessions's comments, he said, his superiors at ICE told him to simply "deflect to previous statements" from those top officials.

"It's the job of a public affairs officer to offer transparency for the agency you work for," Schwab told the Chronicle. "I've never been in a situation when I've been asked to ignore the facts because it was more convenient."

As the days went by, he told CNN, "I just couldn't bear the burden — continuing on as a representative of the agency and charged with upholding integrity, knowing that information was false."
Good for him. Someone who actually managed to leave the Trump administration with some measure of integrity and honesty. It's Festivus miracle!